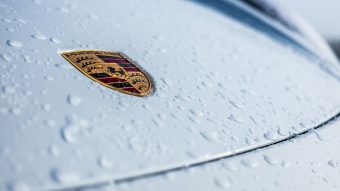 Porsche workers have agreed to concessions worth several hundred million euros to secure production of an all-electric sports car at the manufacturer's biggest plant, a spokesman for the company said. The Volkswagen-owned manufacturer said earlier this month it would spend about 1 billion euros ($1.10 billion) at its base in Zuffenhausen and create more than 1,000 jobs there to build the battery-powered "Mission E" model.
But wage costs of the 13,000 workers employed at Zuffenhausen exceed those at Porsche's other German factory in Leipzig and at a VW plant in Osnabruck where Porsche's Cayman and Cayenne models are assembled, a source at Porsche said." Employer and employees have jointly drawn up measures that have led to the decision of producing the Mission E model at Zuffenhausen," a spokesman for Porsche said on Tuesday, confirming a report by German magazine Automobilwoche.
Cost-cutting measures agreed between workers at Zuffenhausen and management include steps to raise the workweek to 35 hours from 34 and to drop parts of a pay increase between 2016. and 2025., the magazine said. Porsche declined comment on details of the measures. Porsche's works council did not return calls seeking comment.
www.businessinsider.com