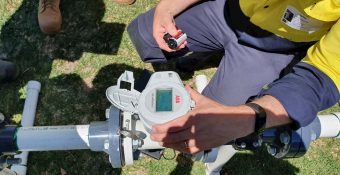 With an annual rainfall of just 570mm, Koppal is a semi-arid region where the groundwater table only produces saline water. Water shortages are a daily challenge for the region's one million inhabitants. As part of a multi-village clean drinking water scheme, the local government of Karnataka is sponsoring a water management program that encompasses harvesting rainwater, recharging ground water and rejuvenating old lakes. And ABB's digital water management solutions are an integral part of the program.
Through the lead contractor L&T Construction Water & Effluent Treatment IC, ABB is providing the Rural Drinking Water & Sanitation Department, Karnataka with a solution that will improve control at pumping stations and reservoirs, and help them measure and optimize water use. The solution will also help them pump and distribute treated river water to rural homes through a widely dispersed water distribution network that spans close to 245 km and includes 620 overhead tanks and 16 reservoirs.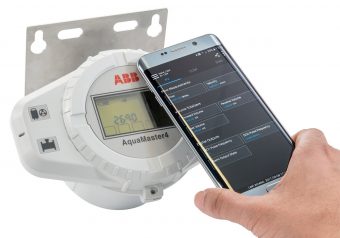 As part of the project, ABB is supplying 635 digital AquaMaster 4 flowmeters, which measure water flow in real time to track exactly how much water is passing through the network. Easy to install and running on battery power, the flowmeters offer reliable measurement accuracy down to flow velocities lower than 0.1m/s, making them the ideal solution to detect the small but continuous leaks that exacerbate the water shortage challenges in the Koppal district.
The flowmeter's unique mobile app interface, which saves time and resources by eliminating the requirement for special cables, tools or the input of a trained engineer to set up the meter or read data on it, is another factor making this solution so workable for the region. The device is largely self-sufficient in operation, with automatic self-health check and auto calibration features.
A network of RTUs (remote terminal units) will be installed at remote locations and pumping stations, and the ABB Ability™ Symphony Plus SCADA (supervisory control and data acquisition) system will supervise and control the operation. The SCADA solution will help monitor and analyze daily flow consumption patterns to identify possible leaks and send the information in real time to a central control room so they can be swiftly repaired.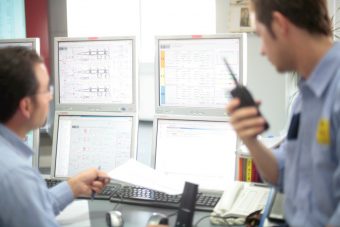 "As India moves swiftly towards smart and sustainable villages, towns and cities, one of the key challenges is water management," explains G Srinivas Rao, Head of Measurement & Analytics for ABB in India. "This project shows how ABB's digital water management solutions can be deployed not only in cities but also to provide clean, drinking water in the villages that are crucial to our agrarian economy."
"The drinking water scheme in Koppal raises the cultivable land and increases the productivity of crops per hectare, so that income from agriculture is increased, helping conserve the overall ecosystem of this area," adds Vivek Malhotra, Head of Product Management at ABB Measurement & Analytics in India. "Reducing water wastage by addressing leaks in the network and consumption pattern analysis, will help augment the water supply, ensuring an optimum level of drinking water is available to each person in the future."
As Koppal looks at the next level of growth in industries and agriculture, this major water management project will ensure the availability of infrastructure facilities for the district to forge ahead.
ABB flowmeters are also in operation in cities across India, including Delhi, Bangalore, Surat, Ranchi, Kolkata, Udaipur, Chennai, and in semi-urban and rural areas like Gadag in Karnataka and Jawai in Rajasthan, helping India develop more sustainable and smarter habitats.
Source: ABB