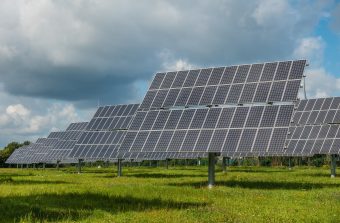 More than double the solar panel capacity of 2020 was installed in 2021, making the past year by far the Austrian solar industry's best, the photovoltaic industry association said on Monday.
Austria has one of the world's largest shares of renewable electricity, bolstered by a successful early hydropower boom. With the country's inhabitants and nature conservationists blocking further projects, renewables policy has turned towards wind and solar.
"The industry has achieved incredible things in the past year," explained Herbert Paierl, chairman of the Austrian solar PV industry association. "The record year of 2021 must now be taken as a basis and motivation for further expansion – further expanding performance will be demanding for everyone," he added.
He highlighted the massive grid expansion that would be necessary, the need for designated areas and faster permitting.
In total, 740 Megawatts (MW) of capacity were installed, bringing the country's total up to 2783 MW and doubling the 2020 number of 340 MW. Solar covers around five per cent of Austria's electricity demand.
Like the country's wind turbine rollout, most new PV installations were concentrated in eastern Austria, with lower Austria host to about one in five of 2021's newly built installations.
Austria aims to achieve 100 per cent renewable electricity by 2030, which will need around 10,000 MW of solar capacity, according to analyst projections.
Source: EURACTIV.de/EURACTIV.com