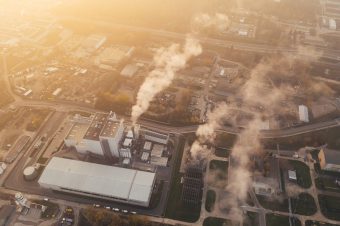 Whether we're buying a coffee, booking a vacation or making investments, the jargon around sustainability can be confusing and overwhelming, making it hard to know if we're making the right choices.
In this article we take a look at some of these terms and dig deeper to investigate whether they remain meaningful tools in the fight against climate change – and consider whether new words are needed to help us in our efforts to save the planet.
Carbon Neutral vs Net Zero – what's the difference?
In a carbon neutral organization there is a commitment to evaluate the CO2 emissions produced. This is coupled with finding ways to reduce those emissions and with compensating for these by reducing emissions elsewhere, or by removing an equal amount of CO2 from the atmosphere.
This balancing practice is known as carbon offsetting and could involve planting new trees or investing in renewable energy, or with for example bioenergy carbon capture and storage (BECCS).
The term carbon neutral "has been in use for quite some time already," says Senja Kuokkanen, Sustainability Manager at Neste, a global leader in renewable and circular solutions. "Carbon neutral can cover a defined part of business operations, and typically accounts for CO2 emissions," and not other greenhouse gases.
"Net Zero is considered the gold standard for corporate climate action".
Net Zero on the other hand means that a company reduces its absolute emissions across its whole supply chain, in order to support the target to limit global temperature increases to 1.5 degrees Celsius, as agreed in the 2015 Paris climate summit.
The Science Based Targets initiative (SBTi), a partnership between CDP, the United Nations Global Compact, World Resources Institute and the World Wide Fund for Nature, has set out the world's first Net Zero standard, providing companies with a framework and tools to effectively implement the Net Zero target.
While the newer 'Net Zero' term is considered "the gold standard for corporate climate action," Kuokkanen adds that it isn't about one term being better than the other; both refer to different actions that are essential parts of the whole as we combat climate change.
Indeed both terms have an important role to play as part of a hierarchy of emissions mitigation work carried out to meet climate targets; this starts off at one end of the scale with avoiding new greenhouse gas emissions altogether, to compensating for any remaining with actions outside your own value chain at the other end of the scale.
Mind your climate change language!
With everyone now talking about climate crises, carbon neutrality and Net Zero targets, should we worry that the green momentum could be dented by buzz words that have little meaning for the wider public?
Climate terms are certainly prone to misuse, says James Cameron, an independent climate advocate who advises organizations including Neste and the climate investment consultancy Pollination Global.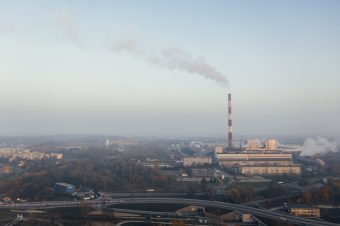 With terms like carbon neutral and Net Zero, "we've had to construct ideas that motivate action," says Cameron, who helped negotiate international climate accords including the 1997 Kyoto protocol.
"With terms like carbon neutral and Net Zero we've had to construct ideas that motivate action."
"They are themselves simplifications and have flaws and need to be interpreted, but they are better than not having anything," he insists.
Even if some companies do overstate their green credentials, the very act of talking about the issue pushes the climate emergency further up the agenda, Cameron believes.
What's more, the idea of Net Zero "is simple to communicate, when a lot of the other targets and methodologies are quite complicated."
Kuokkanen agrees that "the amount of enthusiasm around climate topics" is cause for optimism, and "is steering us all in the right direction."
Source: WE Forum