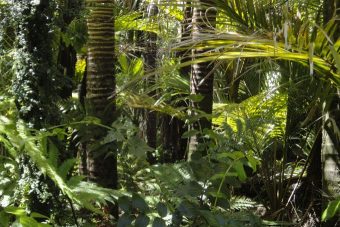 In a potentially very important legal decision, the top court in Columbia has ruled that the government there is required to take effective action to protect the Amazon rainforest from further deforestation.
With deforestation of its portion of the Amazon rainforest increasing rapidly in recent years — with a rise of 44% between 2015 and 2016 — due to agricultural expansion, illegal mining, and logging, among other things, strong action is a requirement if the region is to be saved at all.
With that apparently in mind, Columbia's Supreme Court ruled in favor of the 25 plaintiffs who launched the lawsuit back in January. That lawsuit simply seeks to force the government to action on the curbing of deforestation — the argument used being that a refusal to do so violates their right to a healthy environment, water supply, food, etc. The plaintiffs are all quite young, it should be noted.
"It is clear, despite numerous international commitments, regulations…that the Colombian state has not efficiently addressed the problem of deforestation in the Amazon," the supreme court ruling noted.
Reuters provides more: "Bogota-based rights group Dejusticia, which supported the plaintiffs' case, said the verdict meant it was the first time a lawsuit of this kind had been ruled upon favorably in Latin America…In its ruling, the court recognized Colombia's Amazon as an 'entity subject of rights.' which means that the rainforest has been granted the same legal rights as a human being.
"…The court ordered the government — both at the local and national level — along with the environment and agriculture ministries and environmental authorities to come up with action plans within 4 months to combat deforestation in the Amazon…The Amazon's destruction leads to 'imminent and serious' damage to children and adults for both present and future generations, the judges said."
The ruling noted: "Without a healthy environment, subjects of law and living beings in general will not be able to survive, let alone safeguard those rights for our children or for future generations."
That's possibly actually an understatement. The problems facing the world are now existential for humans as a whole — with everything from fresh-water scarcity, to agricultural productivity declines, to impending mass migrations resulting from soil depletion and sea-level rise, to widespread chemical and air pollution, intensifying by the year.
Source: cleantechnica.com