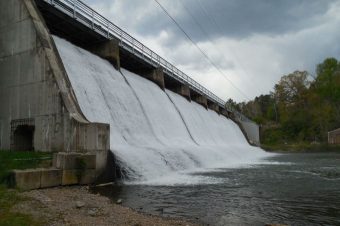 Cube Hydro Carolinas has closed a deal to acquire four hydro plants totaling 215MW from Aluminium manufacturer Alcoa Corp.
The four projects – High Rock, Tuckertown, Narrows and Falls – are located on the Yadkin river and are expected to produce nearly 800,000 megawatt hours of electricity a year.
Cube Hydro Partners, which owns Cube Hydro Carolinas, now operates 19 plants on 10 rivers in New York, Pennsylvania, Virginia, West Virginia and North Carolina with a combined capacity of more than 373MW.
Cube Hydro Partners chief executive Kristina Johnson said: "We look forward to partnering with local leaders surrounding the Yadkin River to innovate and produce economic, environmental and social benefits for our new neighbors who live and work here."
Source: renews.biz