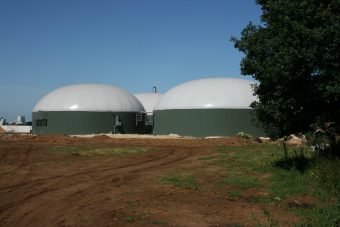 The Czech Republic's plans to provide financial support for biogas installations which use at organic waste feedstocks, have been approved by the European Commission as being in-line with EU state aid rules.
The decision that means that anaerobic digestion plants of up to 500 kW, and which are fed by feedstocks consisting of at least 70% animal by-products, barnyard manure or biodegradable waste.
The total budget for the biogas fund will be CZK 522 million (€19 million), with a further CZK 218 million (€8 million) being made available for hydro projects of up to 10 MW.
The two measures are planned to encourage the deployment of renewable energy installations and help the Czech Republic achieve its 2020 renewable energy targets.
The Commission said that it assessed the measures under its 2014 Guidelines on state aid for environmental protection and energy, which allow Member States to support the production of energy from renewable sources under certain conditions.
All biogas installations will receive a fixed premium for the heat they produce.
Both schemes were said to minimise the potential distortion of competition brought about by the public financing by ensuring that these payments do not exceed the minimum level necessary to achieve the schemes' objectives.
The biogas scheme is also expected to assist the Czech Republic in meeting its targets for restricting the landfilling of biodegradable waste under the Landfill of Waste Directive.
Source: waste-management-world.com