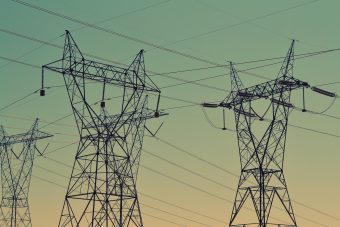 The European Bank for Reconstruction and Development (EBRD) is lending EUR 20 million to Elektroprenos-Elektroprijenos (also known as TransCo), Bosnia and Herzegovina's transmission system operator, for the modernisation and upgrading of its core telecommunications systems.
This will help TransCo improve the efficiency and management of its electricity substations and distribution systems, leading to reduced grid electricity losses, improved system reliability, and increased readiness for integrating additional intermittent renewable energy capacity, thereby resulting in lower carbon emissions in the Country.
"The project's digital element is an important part of Bosnia and Herzegovina's drive towards decarbonising its energy system," said Mark Bowman, EBRD Vice-President, Policy and Partnerships, who was present at the signing in Sarajevo. "The project is also expected to be a step forward towards the improved integration of Western Balkans regional electricity markets, helping improve the cross-border trade and allocation of electricity transmission capacity via the optimised management of the transmission network." The loan agreements were signed by Manuela Naessl, EBRD Head of Bosnia and Herzegovina.
The country is looking to increase the share of renewable energy in its generation mix before 2030, and is currently going through a legislative and consultative process on how to deliver on climate commitments, which include climate neutrality by 2050 and 33.2 percent greenhouse gas reduction by 2030.
Bosnia and Herzegovina's transmission grid infrastructure urgently needs investment to allow it to absorb increased quantities of intermittent renewables and make it capable of meeting the Paris Agreement's goals on limiting global warming to 1.5C by cutting greenhouse gas emissions.
This project forms a key part of TransCo's long-term capital investment plan for 2022-2028, and will enable the company to make full use of its supervisory control and data acquisition (SCADA) system.
A leading climate investor, the EBRD aims to align all its operations with the goals of the Paris Agreement by 2023 and make more than half its investments green by 2025.
The EBRD has worked extensively in Bosnia and Herzegovina to support restructuring and expansion of the local private sector, forging closer linkages with wider regional markets and promoting more efficient and sustainable use of resources. The EBRD has invested EUR 2.78 billion in 193 projects in the country.
Source: EBRD