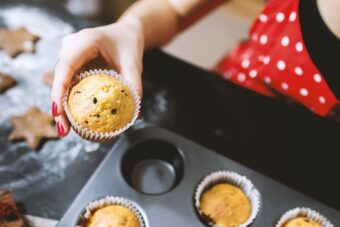 The European Bank for Reconstruction and Development (EBRD) is backing women entrepreneurs and small businesses in Kosovo with a new financing package to Agency for Finance in Kosovo (AFK), a microfinance institution.
Some EUR 2 million of the loan package will be allocated to supporting investments by women-led businesses. The funding is secured under the EBRD's Women in Business programme, which promotes women's entrepreneurship and their participation in business by providing access to finance and know-how.
The Women in Business programme is supported by the government of Sweden and, since its launch in the Western Balkans in 2014, has reached more than 4,800 female entrepreneurs. The facility will build on the success of the first Women in Business loan extended to AFK back in 2019, which saw investments in production facilities, equipment and improved services.
In addition, EUR 2 million will be on-lent to micro, small and medium-sized enterprises (MSMEs) in an effort to expand access to finance for private firms across the country. AFK aims to reach businesses outside the capital city of Pristina, in particular, and offer financing to new clients.
Neil Taylor, EBRD Head of Kosovo, said: "The gender gaps remain far too high and limit the country's economic potential. With support from Sweden, we are pleased to partner again with AFK to reach more women-led businesses, helping them to grow and change the status quo. Supporting MSMEs and addressing inclusion challenges are key priorities for us here."
Vahdet Anadolli, Executive Director of AFK, said: "AFK is privileged to continue its cooperation with the EBRD with these funds dedicated to the development of small business and women entrepreneurs, segments that are in vital need of sustainable financial support and technical assistance. Together with the EBRD, AFK is able to fulfil its core mission of nurturing Kosovo's micro-enterprises."
AFK is the fourth-largest microfinance institution in Kosovo. Headquartered in Peja and operating since 2000, it currently serves more than 22,000 customers, the majority in rural areas of the country, through a network of 25 branches and 233 employees.
The EBRD has invested EUR 623 million in Kosovo since it began operating there in 2012. The Bank's strategic priorities in the country are to promote the green economy, support the competitive development of the private sector and foster regional integration.
Source: EBRD