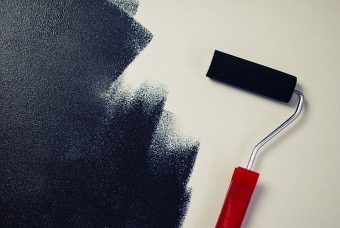 A new paint made with graphene could save energy and cut the heating and cooling bills of buildings across the UK, following its national launch in the country earlier this month.
Graphenstone, which its Spanish makers The Graphene Company claim is the world's most environmentally friendly paint, uses the super material graphene to boost the ability of buildings to regulate their thermal temperature, reducing the need for extra heating or cooling.
It relies on graphene's properties as one of the strongest, thinnest and most conductive materials on the planet, explained The Graphene Company director Patrick Folkes."When used on interior wall surfaces, rather than heat being radiated through the walls, the graphene within the paint captures the heat," he told design website Dezeen. "It then conducts the heat through the paint, and across the whole Graphenstone-painted surface of interior walls. This enhances the insulation measures used in buildings by slowing heat conduction through walls and out of buildings."
Thanks to graphene's thinness and strength, much less paint is required to give an even, durable finish he added, while its lime base also means the paint acts as a purifying agent absorbing carbon dioxide and odours from the indoor air.
Its composition means it takes far longer to dry fully than modern paints – around 10 days – but once it has dried it forms a durable, even finish. The paint is now available in more than 40 countries around the world, and has already been used in hospitals, hotels and schools, The Graphene Company said.
Source: businessgreen.com