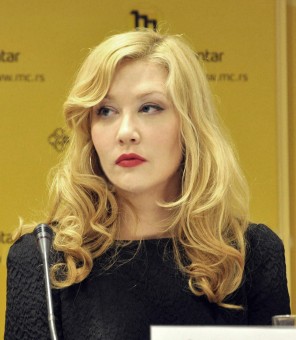 French-Serbian Chamber of Commerce has expended its number of members during 2015. and now it counts 130 companies. The chamber promotes arrival of French companies to Serbia form its foundation and it improves relations with other associations and chambers in Serbia. This institution strives to increase the presence of Serbian companies in French regions. France is the utmost investor in Europe, and it has invested around 500 million euros in Serbia.
These investments are not enough but they should be more significant bearing in mind that events, meetings, economic forms are held regularly. Sanja Ivanić is the executive manager of French-Serbian Chamber of Commerce and for Special COP 21, she talks about the importance of environmental protection of all companies operating in Serbia. She also highlights why it is important, to political and governmental will, to raise the awareness of climate changes to high level in private and economy sector.

EP: You are at the head of the Chamber of Commerce which improves business relations between France and Serbia. Many member companies belong to the energy sector; how do they prepare for the conference COP 21, and what is the best practice in France, which should be applied in Serbia?
Sanja Ivanić: As a network of successful companies, which take into account sustainable development in their business, we believe that the model of "green economy" enables economic growth, creates new workplaces and increases competitiveness. The fight against climate changes is also an opportunity for companies to introduce innovative solutions and to suggest new models of development. Several French companies, members of French-Serbian Chamber of Commerce have excellent examples of business practices that were recently presented at the Conference held at the Embassy of France. As companies that come from countries in which green economy is an issue of paramount importance and taking into account that French experience and achievements in this field, we have special responsibility to transfer this expertise to Serbian market.
EP: In your opinion, why is it important that companies take participation in the conference COP 21 in addition to numerous participants of the conference that come from governmental sector, NGO sector and international institutions?
Sanja Ivanić: It is necessary to establish a comprehensive public-private partnership for transition toward green economy by involving all relevant stakeholders and all castes. In addition to constant presence of our member companies at relevant conferences, fairs and public debates on the issue of green economy, French companies have an open cooperation with representatives of institutions and public sector on this issue. The economy is an indispensable stakeholder in environmental protection. Global companies have brought environmental protection into operation as one of the primary programmes as a part of business strategy of corporate social responsibility. We believe that the private sector plays an important role in this regard. After all, experience speaks about why it is necessary for the large private companies to be included in solving this important social issue.
EP: What would be your recommendation to the members of French-Serbian Chamber of Commerce for the future when it comes to the global warming, environmental protection and energy efficiency?
Sanja Ivanić: We pay special attention on raising awareness among young people, and we strive to motivate them as early as possible to make them think about the ways of implementing sustainable development in practice. The same year when the Chamber was created, we created the Student Award which is organised with the support of our companies that reward the best student's papers and action plans on sustainable development. We have seen several really interesting student's suggestions in the last five editions of the Prize, and that is the proof that our young generations are becoming increasingly aware of the importance of this issue for our economy and society in general.
Interviewed by Vesna Vukajlović