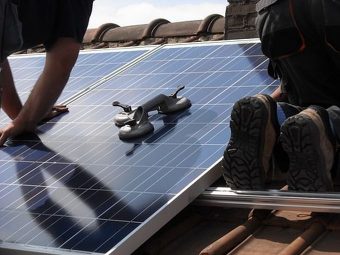 A Mennonite college in northern Indiana is planning to install more than 900 electricity-generating solar panels on its campus.
Goshen College says the solar panels will be placed atop the school's Rec-Fitness Center. The 900-student college says it is undertaking the project with the College Mennonite Church, with which it shares the Church-Chapel building on campus.
Church member David Lapp Jost says the renewable energy project is a testament to the college's values of environmental sustainability and stewardship. Planners anticipate the project's power production will offset the chapel building's electric bill
School officials expect the 924-panel solar array will be installed by the end of March.
Source: sanluisobispo.com