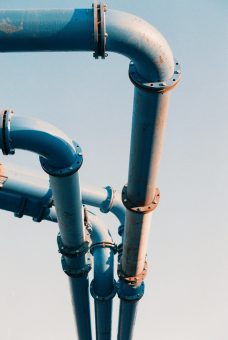 The gas connection between Bulgaria and Greece will start operating on 1 July, with Bulgaria poised to receive one billion cubic meters of gas from Azerbaijan – enough to meet the country's needs during summer, with prices expected to be lower than Russian gas.
The launch of the gas interconnector became possible after the Bulgarian and Greek energy regulators took a joint decision to licence the gas connection operator – ICGB. The decision was fast-tracked due to the war in Ukraine, which has led to the suspension of Gazprom's gas supplies to Bulgaria. Authorities in Sofia have rejected Russian demands to change contracts and pay for natural gas in rubles.
The gas connection with Greece will be of key importance for the security of gas supplies and the formation of favorable prices for consumers in Bulgaria, the Bulgarian energy regulator commented. Azeri gas is delivered through the Trans-Adriatic Pipeline (TANAP), which passes through Turkey and Greece and reaches Italy.
The gas interconnector allows the transfer of three billion cubic meters (bcm) of natural gas with the possibility of increasing to five bcm when installing more powerful compressor stations, Half of the capacity of the gas connection is reserved by Bulgarga, and the remaining capacity will be traded on the open market.
The launch of the interconnector is a success for Bulgarian Prime Minister Kiril Petkov.
In July, Bulgaria expects two liquefied natural gas deliveries from the US at prices lower than Gazprom's. All this means that at least until the beginning of the heating season in the autumn, Bulgaria will have provided the necessary gas supplies and sufficient supplies for at least partial filling of the gas storage in Chiren.
At the end of April, Gazprom suspended gas supplies to Bulgaria. The government in Sofia has refused to comply with a demand from Moscow to open a ruble account with Gazprom Bank to pay for gas supplies because the contract pays in dollars. Russia does not give any guarantees at what rate it will convert dollars into roubles, which threatens Bulgaria's energy security, the government said.
Russian gas was also cut off for Poland and Finland, as they also refused to open ruble accounts.
Source: EURACTIV.com/EURACTIV.bg