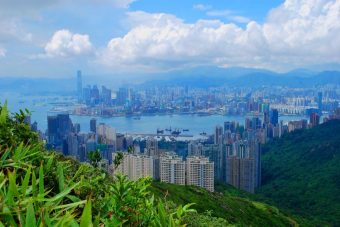 Hong Kong has announced plans for a green bond programme with a borrowing ceiling of HKD100bn (US$12.8bn) as part of its budget for 2018/19, in a bid "to demonstrate the government's commitment to promoting green finance".
The scale of issuances surpasses that announced by the French government in 2016, making Hong Kong's the largest sovereign green bond issuance programme in the world.
Announcing its new budget last week, the Hong Kong government said the sums borrowed would be credited to the Capital World Reserve Fund to provide funding for green public works programmes. It added that it aims to issue its inaugural green bond in 2018/19.
"The measure will encourage more issuers to arrange financing for their green projects through our capital markets," the government said.
Having launched its green finance certification scheme last month, the government also said it planned to introduce a green bond grant scheme to subsidise qualified green bond issuers in using the certification scheme.
"We have seen rapid growth in the Asian bond market in recent years, with US$300bn worth of US dollar bonds issued in Asian economies other than Japan last year, 60 per cent more than 2016," the Hong Kong government said in a statement. "We expect that the Asian bond markets will continue to expand. To encourage more investors and issuers from the Mainland, Asia and along the Belt and Road to participate in the Hong Kong bond market, the government plans to launch an array of measures to enhance our competitiveness, including attracting corporate bond issuance, facilitating investors' participation and broadening investment platform."
Sean Kidney, CEO at the Climate Bonds Initiative, welcomed the announcement as a "positive signal to regional and international financial markets".
"We congratulate Hong Kong for this bold step on Sovereign Green Bonds," he said in a statement.
However, Hong Kong-based environmental campaign group Green Sense voiced scepticism towards the green bonds programme, stating there was "no clear definition of 'green public works projects' and the public can never know what such projects are".
It suggested this opened to door to funding some "quite controversial" projects.
"The environment is thus damaged, and the extent of lawmakers' supervision over these projects is disproportionate," a Green Sense statement said. "'Green public works projects' is likely an empty concept, and the funds might eventually be used for more 'white elephant' projects."
The global green bond market is tipped to continue expanding, with S&P Global Ratings recently forecasting issuances will pass $200bn this year, while rival ratings agency Moody's has put its estimate for 2018 closer to $250bn.
Source: businessgreen.com