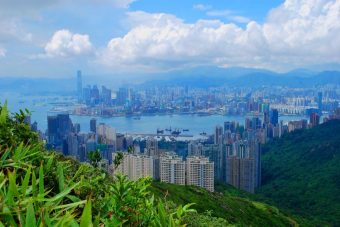 Reading the coverage of the latest Scheme of Control Agreements (SCAs) between the Hong Kong government and the power companies, you would be forgiven for thinking the rate of return was the only point at issue.
But the real question is whether consumers will be given the necessary incentives to produce and save energy. Power production is the source of almost 70 per cent of our greenhouse gas emissions. The environmental provisions in the agreements are important weapons against climate change. Their success will determine if our city can join the solar power revolution.
Previous SCAs largely failed to deliver. With the introduction of a feed-in tariff rebate, the new agreements could mark a turning point for renewable energy. The tariff encourages consumers to produce renewable energy. Power firms pay businesses and households that invest in solar a long-term, pre-announced price for the energy they generate. The Legislative Council environmental affairs panel last month discussed the government's Climate Action Plan 2030+. Let's set a renewable target: 10 per cent by 2030 so Hong Kong can inspire all with its resolve.
Agreement has yet to be reached on the level of initial rebate the utilities will offer customers. It is time for a frank debate on who can benefit, what technologies are included and the process for applying. The government last week agreed with legislators and the WWF that the level of feed-in tariffs needs to be sufficient to reward investors, and agreed to publish information on how the rates will be set.
The government and power companies will no doubt be studying the feed-in tariff schemes in the UK, Germany and Taiwan, where rebates for small-scale rooftop solar installations were initially around three to four times the prevailing electricity tariff. These provided pioneer investors with the confidence to invest. Rates swiftly fell to below retail price as the industry matured. We know from our experience of installing solar panels in homes in Tai O that it would require a feed-in tariff rate of at least HK$4 per unit for a reasonable payback. It's a fair rate to become Asia's most sustainable city.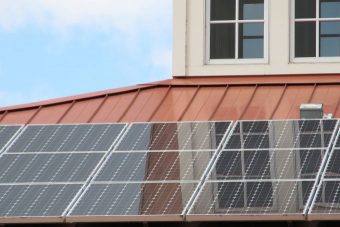 Our study on the cost of Hong Kong adopting solar power shows introducing German or British style feed-in tariffs would, at worst, add HK$20 a month to consumers' bills, if six per cent of the city's power were supplied by small-scale solar. This could be absorbed by the power companies. The new SCAs also include a welcome innovation of setting up a system of renewable energy certificates that lets customers buy "green" power without having to install it. We can all join the solar revolution.
The SCAs include new initiatives to encourage power companies to improve customers' energy efficiency. Despite the idea's "putting Dracula in charge of the blood bank" feel, experience in other markets shows that, given the right policy framework, such firms are well positioned to deliver energy efficiency to customers.
Decentralised renewables and energy efficiency have been highly disruptive to power companies across Europe. One big challenge is how to align their business models to make low-carbon power profitable. In the next 12 months, as the SCAs' provisions are debated, we urge the power companies to justify their unique place in our community and history, and help their consumers to decarbonise.
We need to meet our "climate ready" goal of ensuring a 26-36 per cent reduction in greenhouse gas emissions. Our government has so far been very generous to the power companies. Having conceded an 8 per cent rate of return and postponement of competition with the SCAs, the government, community and planet deserve that environmental goals are delivered.
Source: scmp.com