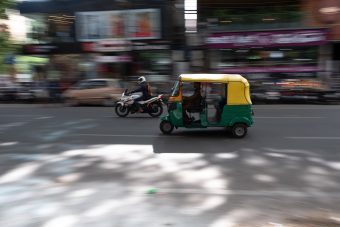 India is poised to be a global leader when it comes to economy, technology and trade. Now, it has an opportunity to seize the moment and help the world address climate change before time runs out.
As the fastest-growing majority economy in the world, with the third largest startup ecosystem and a rising trade-to-Gross Domestic Product (GDP) ratio, it is, as Prime Minister (PM) Modi has said, an "India moment".
India: President of G20 2023 and a global leader
This opportunity to showcase India's leadership and know-how should not be missed, particularly when it comes to the environment because the climate crisis is the most critical threat to the world today. July was the hottest month on record, and deadly wildfires, flooding, and storms have ravaged communities around the world. All told, extreme weather has taken the lives of two million people and caused $4.3 trillion in economic losses over the past half-century. "It's now or never to limit global warming" according to the United Nations (UN).
MORE:
Although we know the only way to meet our climate obligations is to take steps together, the urgent need for collective action comes at a time when global collaboration has become fragile.
This is why both India's commitment to climate action and its current role as a global convener in its capacity as the president of the G20 are so vital for moving climate action forward.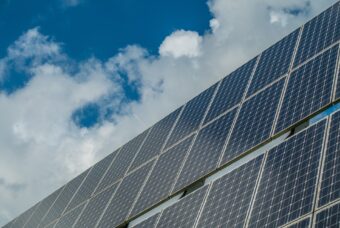 India has shown it is leading in the climate space through global collaborative initiatives such as the International Solar Alliance—a platform that is bringing together stakeholders to deploy solar energy technologies and secure $1,000 billion of investments in solar energy solutions by 2030. It has also launched movements to drive sustainable practices at the individual level, including Mission LiFE, which encourages environmentally conscious lifestyles.
India is also part of global initiatives such as the First Movers Coalition—a group launched by the World Economic Forum of 13 countries and 80 companies that is working to bring green technology to hard-to-abate sectors, like steel and cement. The acceleration of clean technologies and adoption of energy-efficient innovations will play a central role in reaching net-zero targets, and India's participation in this coalition, as a major, innovative economy, will be critical for the coalition's success.
How India is leading by example
All of these efforts, and the government's pledge at the 2021 UN Climate Conference in Glasgow to reach net zero by 2070, show how India can lead the world by example, both when it comes to ambition and action.
Now it is time for India to work towards strengthening global climate collaboration. As India prepares for the G20 Heads of State and Government Summit in New Delhi, it has the chance to drive collective and collaborative action ahead of the United Nations Climate Change Conference in the United Arab Emirates (COP28) in November. Indeed, India's theme for this year's G20, "One Earth, One Family, One Future", speaks to the need to work for common purpose on issues like climate change that will shape our common future.
Among the steps India can take is to encourage the formation of international carbon markets, where smaller groups of countries within the G20 can come together to develop bilateral arrangements on carbon markets as part of Article 6.2 of the Paris Climate Agreement. It can also encourage countries to jointly put mandates on green hydrogen usage to enable more rapid corporate decarbonization and to align on incentives to promote large-scale afforestation measures.
Source: WEF