The Republic of Ireland will become the world's first country to sell off its investments in fossil fuel companies, after a bill was passed with all-party support in the lower house of parliament.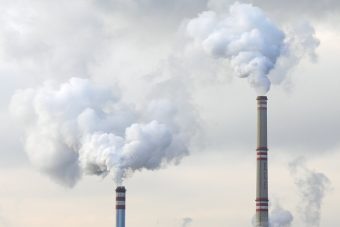 The state's €8bn national investment fund will be required to sell all investments in coal, oil, gas and peat "as soon as is practicable", which is expected to mean within five years. Norway's huge $1tn sovereign wealth fund has only partially divested from fossil fuels, targeting some coal companies, and is still considering its oil and gas holdings.
The fossil fuel divestment movement has grown rapidly and trillions of dollars of investment funds have been divested, including large pension funds and insurers, cities such as New York, churches and universities.
Supporters of divestment say existing fossil fuel resources are already far greater than can be burned without causing catastrophic climate change and that exploring and producing more fossil fuels is therefore morally wrong and economically risky. However, some critics argue say that remaining as shareholders and persuading fossil fuel companies to change can be more effective.
The Irish fossil fuel divestment bill was passed in the lower house of parliament on Thursday and it is expected to pass rapidly through the upper house, meaning it could become law before the end of the year. The Irish state investment fund holds more than €300m in fossil fuel investments in 150 companies.
"The [divestment] movement is highlighting the need to stop investing in the expansion of a global industry which must be brought into managed decline if catastrophic climate change is to be averted," said Thomas Pringle, the independent member of parliament who introduced the bill. "Ireland by divesting is sending a clear message that the Irish public and the international community are ready to think and act beyond narrow short term vested interests."
Éamonn Meehan, executive director of international development charity Trócaire, said: "Today the Oireachtas [Irish parliament] has sent a powerful signal to the international community about the need to speed up the phase-out of fossil fuels."
Meehan said: "Just last month Ireland was ranked the second worst European country for climate action, so the passing of this bill is good news. But it has to mark a significant change of pace on the issue."
The bill defines a fossil fuel company as a company that derives 20% or more of its revenue from exploration, extraction or refinement of fossil fuels. The bill also allows investment in Irish fossil fuel companies if this funds their move away from fossil fuels.
Gerry Liston at Global Legal Action Network, who drafted the bill, said: "Governments will not meet their obligations under the Paris agreement on climate change if they continue to financially sustain the fossil fuel industry. Countries the world over must now urgently follow Ireland's lead and divest from fossil fuels."
Source: Guardian