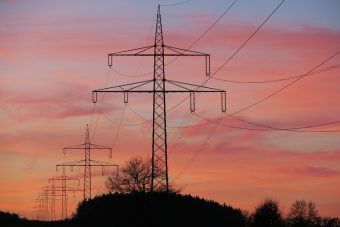 "Future power grids will be very different from the current ones and will require smart electrification solutions as renewable energy is growing faster than ever," said IRENA Director-General Francesco La Camera, at a joint workshop by IRENA and the State Grid Corporation of China (SGCC), the world's largest grid operator and corporation.
The virtual workshop "Facilitating the transition toward smart electrification with Renewables in China" also marked the launch of a joint report with SGCC titled Smart Electrification with Renewables: Driving the transformation of energy services.
With the objective to discuss the implications of accelerated renewables deployment on China's power system and to introduce the contents of the Smart Electrification report, the workshop gathered speakers and energy experts from IRENA, SGCC and State Grid Energy Research Institute (SGERI).
At a high-level discussion with SGCC Executive Chairman, Xin Baoan, La Camera commended China for its role in the transition to sustainable energy and shared the success story of the MoU between IRENA and SGCC which was signed in April 2021 to conduct joint activities for facilitating grid development in China and in IRENA's Clean Energy Corridor regions.
"China is already a global leader in renewables, accounting for one third of globally installed renewables capacity. We strongly cherish our cooperation with SGCC. Our work provides many lessons for countries wishing to accelerate the use of renewable electricity," he added.
Speaking on China's plans to modernise its power grids, Baoan said, "We plan to invest USD 350 billion between 2021 and 2025 to upgrade our power grid and build new power systems with improved voltage regulation capability and better compatibility with renewables energy. The joint report is a valuable tool for achieving this. In the future, we look forward to sending our experts to carry out further research with IRENA."
Read the whole article HERE.
Source: IRENA