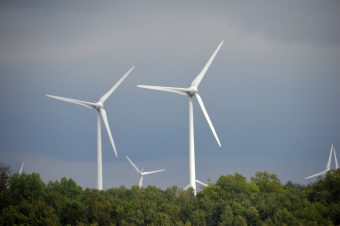 At a time of rising geopolitical uncertainty and accelerating energy transitions, an extraordinary endowment of energy and mineral resources, as well as a history of clean energy leadership, positions Latin America and the Caribbean to play an increasingly influential role in the global energy sector, according to a new IEA special report.
The Latin America Energy Outlook is the IEA's first in-depth and comprehensive analysis of the region, covering the full range of fuels and energy technologies across all 33 countries. The report finds that Latin America and the Caribbean's wealth of resources and experience developing them – from high-quality renewables to oil and gas to critical minerals – could make major contributions to global energy security and clean energy transitions with the right packages of policies, on top of powering the region's own transition and generating major benefits for local economies after a decade of sluggish growth. The special report draws on substantial input from government officials, experts and stakeholders across Latin America and the Caribbean, building on decades of IEA work on energy and climate issues with the region.
Latin America and the Caribbean already has one of the cleanest electricity sectors in the world, offering bright prospects for future clean energy industries. Renewables, led by hydropower, generate 60 percent of the region's electricity, twice the global average, while some of the world's best wind and solar resources can be found in countries including Brazil, Mexico, Chile and Argentina. Use of bioenergy is widespread across the region, and it is a major exporter of biofuels.
More:
Meanwhile, countries in Latin America and the Caribbean hold about 15 percent of global oil and natural gas resources. And the region is highly significant for the production of minerals that are essential components in many of today's rapidly growing clean energy technologies – with around half of global reserves of lithium, and more than a third of copper and silver reserves. The region's clean electricity supply lays the foundation for the sustainable mining and processing of these materials.
"Latin America and the Caribbean can play an outsize role in the new global energy economy. With incredible natural resources and a longstanding commitment to renewables, countries in the region already have a head start on secure and sustainable transitions to clean energy. Leaning into these transitions would ignite growth in local economies – and put the world's energy system on a surer footing," said IEA Executive Director Fatih Birol. "Our report shows that supportive policy making and international cooperation are essential to ensure the region can take full advantage of its remarkable energy potential."
The new Outlook finds a substantial gap in policy implementation. Sixteen of the 33 countries in the region have pledged to reach net zero emissions by mid-century or earlier, and most have presented more ambitious Nationally Determined Contributions (NDCs) tied to the 2015 Paris Agreement. Yet under today's policy settings, the region is projected to continue using fossil fuels to meet a large share of its energy needs, especially for road transport, while progress on clean energy transitions is set to remain limited.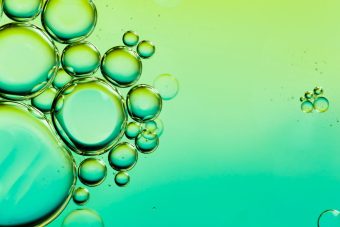 By comparison, the report finds that if countries' announced pledges are realised, Latin America and the Caribbean would see renewables meet all new energy demand this decade. This would allow oil exports to rise by nearly two million barrels per day by 2030, diversifying global supply and increasing revenues. Competitive renewable resources would also drive the production of low-cost and low-emissions hydrogen, which can help decarbonise heavy industry and freight transport domestically and internationally. Production of biofuels would rise, and long-term revenues from critical minerals would double to nearly USD 200 billion, exceeding those from fossil fuels.
The report identifies four key actions to reduce energy-related carbon dioxide (CO2) emissions: ramp up the adoption of renewable energy, advance the electrification of industry and transport, drive energy efficiency to moderate demand growth, and boost access to clean cooking solutions. Notably, accelerating renewables accounts for 40 percent of the emissions gap between what is projected based on today's policy settings versus a scenario in which announced pledges are achieved.
Investment in the region must also grow substantially, the report finds. To fulfil pledges, financing for clean energy projects needs to double by 2030 to USD 150 billion and rise fivefold by 2050. In this scenario, the ratio of investment in clean sources to unabated fossil fuels climbs from around 1:1 today to 4:1 in the 2030s. People-centred transitions must also focus on delivering universal access to modern energy at affordable prices, according to the report, with 17 million people in the region lacking access to electricity and 74 million without access to clean cooking supplies.
Beyond tackling CO2 emissions, major producers in the region can reduce methane emissions from oil and gas operations by nearly 80 percent at low cost, and around 40 percent with no net costs, supporting the Global Methane Pledge that most countries have signed. Based on announced pledges, emissions from land use and agriculture, which account for half of economy-wide greenhouse gas emissions in the region today, are cut by the end of the decade and reach net zero. About 85 percent of forests in the region are in countries that are part of the Glasgow Pledge, which aims to stop deforestation by 2030.
The IEA's work on energy and climate issues with partners in the region continues to deepen. The IEA family now includes five Latin American countries: Argentina, Brazil, Chile, Colombia and Mexico.
"The special report is a milestone in our work with Latin American and Caribbean countries, and we look forward to further regional and bilateral collaboration inspired by its analysis, which lays out a clear pathway for countries to meet their energy objectives," Dr Birol said. "The IEA stands ready to support governments across the region as they advance their clean energy transitions, building a more secure and fairer global energy system in the process."
Source: IEA