The sale of the most-polluting fuels used in UK households are to get the chop as part of government plans to reduce emissions.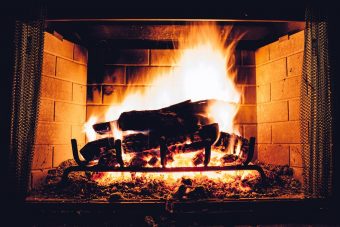 The burning of wood and coal in homes is said to be the largest single contributor to particulate matter pollution – formed of tiny particles that can enter the body and cause short and long term health problems – and identified as the most damaging air pollutant by the World Health Organisation.
According to the Department for Environment, Food and Rural Affairs (Defra), domestic burning contributes 38% of particulate matter pollution, compared with 16% from industrial combustion and 12% from road transport.
Plans to restrict the sale of wet wood for domestic burning and phase out traditional house coal were initially set out in the government's draft clean air strategy earlier this year.
The proposals – which include applying sulphur standards and smoke emission limits to all solid fuels and ensuring only the cleanest stoves are sold by 2022 – are expected to prevent 8,000 tonnes of harmful particulate matter from entering the atmosphere every year.
They are also estimated to reduce the costs of air pollution by £1 billion every year by 2020, rising to £2.5 billion a year from 2030.
A report by Public Health England, however, found the health and social care costs of air pollution in England could reach £5.3 billion by 2035 unless action is taken.
Environment Minister Therese Coffey said: "Everyone has a role to play in improving the air we breathe and reducing pollution from burning at home is a key area where we can all take action.
"While we will never be able to eliminate all particulate matter, by switching to cleaner fuels, householders can reduce the amount of harmful pollution to which they unwittingly expose themselves, their families and the environment, while still enjoying the warmth and pleasure of a fire."
Defra has launched a consultation on the proposals which will run until 12th October 2018.
Source: Energy Live News