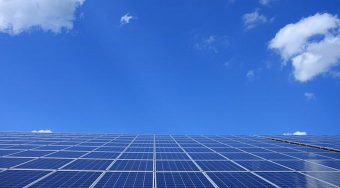 Falling oil prices, international obligations to cut emissions, and a global shift toward renewable energy technologies seems to have pushed even the oil producing countries to invest heavily in clean energy sources.
A Chinese company recently signed an agreement with an Oman-based investment firm for the development of a large-scale solar power project in the Middle Eastern country. The project will be developed in two phases, with the first one having a capacity of 400 megawatts. The first phase will eventually be expanded to 1,000 megawatts capacity.
Ningxia Zhongke Jiaye New Energy and Technology Management Co. signed an agreement with Oman Investment Fund to set up the project at Duqm. Ningxia will hold 51% in the project, while the balance will be owned by Oman Investment Fund. A land lease agreement has already beenFalling oil prices, international obligations to cut emissions, and a global shift toward signed for 1,172 hectares.
The project is believed to be the same that was proposed last year and had attracted attention of German investors. These companies are expected to provide technical assistance and support development of the project.
Apart from this planned 1 gigawatt solar PV project, Oman will soon host perhaps the largest solar thermal power project in the world. Oil majors Shell and Total have partnered with California-based Glasspoint Solar to set up a 1,021 megawatt solar thermal power project to boost oil production.
Glasspoint Solar manufactures and installs aluminium mirrors near oil fields that concentrate solar radiation on insulated tubes containing water. The steam generated from heating the water is injected into oil fields to recover heavy crude oil or natural gas. The use of renewable energy like solar power makes great economic sense, as the fuel cost associated with this enhanced oil recovery technology is practically zero.
Glasspoint Solar reports that the project is currently under construction.
Oman's Rural Areas Electricity Company (Raeco) plans to increase the share of renewable energy to 25% of the total power generated within the next 5 years.
Source: cleantechnica.com