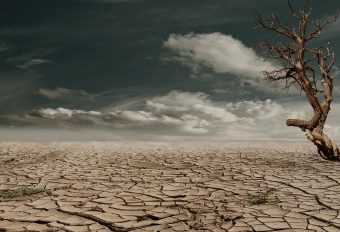 Climate change impacts are becoming increasingly severe, posing unprecedented challenges. Dramatic climate action is needed to limit global warming, requiring unprecedented societal transformations to sustain the future of life on Earth, a major international scientific conference was told today.
More than 1,400 scientists, politicians, policy-makers, intergovernmental agencies and Non Governmental Organizations are participating in the World Climate Research Programme (WCRP) Open Science Conference in Kigali, Rwanda.
The five-day hybrid event will hear dozens of presentations from the world's leading experts on issues including: rapid and/or irreversible changes in the climate system; impacts on food security and water availability; urban health; the carbon and water cycles; global energy budget; regional climate change; global and regional monsoons; extreme events; climate interventions; climate services, models and predictions and more.
More:
"This once-in-a-decade event comes at an extraordinarily critical time in the history of Planet Earth, where the impacts of climate change are being felt every day around the world, in the oceans and on the land, from the Arctic to the Antarctic," said conference co-chair Helen Cleugh.
For more than four decades, the WCRP has coordinated research which unequivocally concludes that humans are changing the Earth's climate. Through advances in climate science, we can now project plausible future climates and the consequences, said Prof. Cleugh.
"Society must cope with ongoing changes and their impacts: the emergence of complex risks, including drought, heavy rain and flooding, heatwaves, extreme fire weather, other weather and climate extremes often occurring at the same time," said Detlef Stammer, the other co-chair.
The reasons for this year's unprecedented spikes in temperature increases in the atmosphere and the ocean are still being investigated. But they illustrate the complexity and connectivity of the climate system, and the urgent need for find sustainable solutions based on understanding of the entire Earth system, he said.
"A giant leap is required by societies embarking on a new path to a sustainable world. It requires that we fundamentally reconfigure our economies, energy, food and health systems so that they work for both people and the planet," said Prof. Stammer.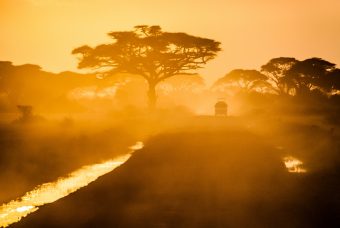 Global South
The conference is hosted by the Rwanda Environment Management Authority (REMA) on behalf of the Government of Rwanda and the University of Rwanda, from 23 to 27 October 2023 in Kigali. It includes a 2-day symposium run for and by early and mid-career scientist, before and after the main event.
It is the first time the conference takes place in Africa – a continent which has done little to contribute to climate change but bears a disproportionate burden.
Africa is experiencing higher temperatures, heatwaves, heavy rains, floods, tropical cyclones, prolonged droughts, desertification, and stronger cyclones. ​This has devastating impacts on communities, with serious health and economic implications involving displacement, migration, water shortages and food crises.
"Climate change is a fact. It is not a hoax. In Rwanda we are victims of climate change. Last May we had floods that killed more than 130 people in one night," said Environment Minister Jeanne d'Arc Mujawamariya.
"Our policy should be a science-based policy, informed by research," she said.
United Nations Deputy Secretary-General Amina Mohamed said the Open Science Conference would be crucial to identify key breakthroughs in climate science and research and to ensure that they benefit everyone, including the Global South,
"Weather, climate and water sciences provide the basis for climate action and can supercharge progress towards the sustainable development goals across the board," she said in a video message to the opening plenary.
African and Least Developed countries are priorities for the global Early Warnings for All initiative, which seeks to ensure that everyone on Earth is protected by life-saving early warnings by the end of 2027, said WMO Secretary-General Petteri Taalas.
The initial investment of 3.1 billion US dollars will yield massive benefits. Early warnings are part of coordinated climate change adaptation policies, which must be based on skilfull predictions and include an understanding of complex risks, including all weather and climate extremes, that may be compounding in nature​.
"The nexus of science and technology and climate action is a crucial point of concerted action needed to mitigate impacts of climate change. We need a powerful alliance of science, research and technology to inform policy on climate action," said Macharia Kamau of the International Science Council.
The Open Science Conference will conclude on 27 October with the Kigali Declaration which will be forwarded to inform the COP28 climate negotiations in Dubai.
More details from WMO opening press release here
Source: WMO