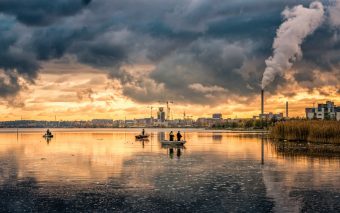 Support for a proposed new global greenhouse gas monitoring infrastructure is spreading beyond WMO Members and partners to the private sector and wider diplomatic world.
The WMO Global Greenhouse Gas Watch (G3W) will combine ground-based stations, satellite measurements with modeling and data assimilation to improve understanding of what is happening with greenhouse gases in the atmosphere to support climate change mitigation and the Paris Agreement.
In particular, the Global Greenhouse Gas Watch seeks to reduce uncertainty about carbon sources and sinks, WMO Secretary-General Prof. Petteri Taalas told the opening of Science Diplomacy Week. The event at WMO headquarters brought together more than 100 diplomats, parliamentarians, researchers and corporate representatives.
Geneva Science and Diplomacy Accelerator Chair Peter Brabeck-Letmathe said the week-long event "is a sign of the growing interest and the need for science diplomacy," in an era of rapid scientific and technological progress, the explosion of Artificial Intelligence tools, and global challenges facing society.
Inter-Parliamentary Union Secretary-General Martin Chungong said he hoped to "nurture debate among policymakers, lawmakers and scientists."
More:
Greenhouse gas monitoring
The Global Greenhouse Gas Watch is one of the top strategic priorities to be discussed at the World Meteorological Congress, WMO's top decision-making body.
It aims to establish internationally coordinated monitoring of greenhouse gas fluxes to support the provision of timely, actionable information to the United Nations Framework Convention on Climate Change (UNFCCC) Parties and other stakeholders.
Atmospheric concentration of CO2 and other key greenhouse gases continue to rise; the implementation of the Paris Agreement is not currently on track for the world to stay below 1.5°C to 2.0 °C maximum warming.

Carbon offsetting remains poorly regulated and inadequately monitored; its effectiveness as a tool for climate change mitigation is now questioned.

Not enough is known about the reaction of natural greenhouse gas fluxes to anthropogenic emissions and induced climate change.

Implementation of the Paris Agreement relies extensively on a"bottom-up" activities-based emission estimates – however, such estimates cannot be linked directly to atmospheric concentrations.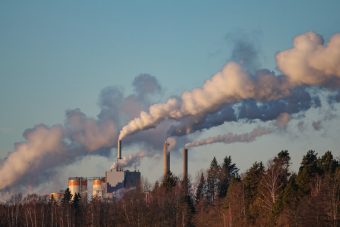 The Greenhouse Gas Watch envisages to implement an approach in which atmospheric observations and other input information will be combined with atmospheric modelling systems which can identify when and where greenhouse gases enter and exit the atmosphere; this information is critically needed to support climate mitigation.
The approach closely parallels the infrastructure developed over the past 60 years under the WMO World Weather Watch which underpins all currently available weather and climate information irrespective of the delivery agent. It also embraces the research and monitoring network of WMO's acclaimed Global Atmosphere Watch.
"The building blocks already exist for this, but we do not yet have an integrated global system that operates the way weather prediction and climate analysis is done," said Lars Peter Riishojgaard, Director of Greenhouse Gas Monitoring.
WMO is looking to engage public-private partnerships to substantially accelerate progress. "There is much more interest from the private sector than I ever would have anticipated," commented Riishojgaard, who has met with representatives of the philanthropic sector, venture capitalists, banks, carbon markets etc.
"Rising carbon dioxide concentrations are moving us into a territory that will give us weather patterns we have never seen. We humans are conducting a climate experiment that has not been seen in the past 5 million years," he said.
Source: WMO