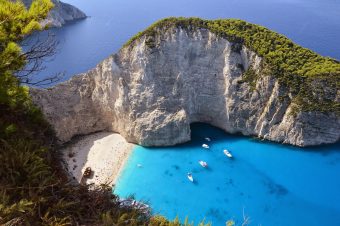 This year's World Environment Day, officially celebrated on 5 June, focuses on ecosystem restoration, an important aspect of a healthy world. The EBRD's work with the Northern Dimension Environmental Partnership (NDEP) shows how this can be successfully achieved.
The Baltic Sea is a shallow, almost landlocked, sea surrounded by nine countries: Denmark, Estonia, Finland, Germany, Latvia, Lithuania, Poland, Russia and Sweden.  Its drainage area is about four times larger than its surface area and is inhabited by around 85 million people.
The sea is suffering from eutrophication, which is depleting its flora and fauna of oxygen and slowly killing sea life. This is caused by surplus nutrient run-offs, mainly phosphorous and nitrogen, which feed excessive algae and plant growth, in extreme cases causing poisonous cyanobacteria outbreaks. Eutrophication is just one of the problems faced by  the Baltic Sea, along with contamination, marine litter, the introduction and spread of non-indigenous species, underwater sound, fishing and hunting, habitat loss and disturbance.
The Helsinki Commission (HELCOM) was established in 1974 to protect this fragile Baltic marine environment. According to HELCOM, the peak of nutrient discharge was in the 1980s. International reduction targets were set and, over the next 20 years, the situation greatly improved, with the exception of the more land-locked Gulf of Finland.
At the start of the new millennium, the EBRD was asked to manage a new environmental fund to help restore the ecosystems in both the Baltic and Barents Sea. The Northern Dimension Environmental Partnership (NDEP) was established in 2002 by the European Union and the Nordic countries, with Finland in the lead. This international effort has grown to include 12 donors, which have contributed USD 182 million for environmental investments. Over the years Russia has became the largest contributor to this international cooperation. Donor funds were used as grants to co-finance IFI loans from the EBRD, EIB (European Investment Bank), NIB (Nordic Investment Bank) and NEFCO, the Nordic Green Bank, for municipal wastewater treatment projects in the north-west of Russia and northern Belarus, both part of the Baltic and Barents catchment areas.
The clean-up has had significant effects. The biggest transformation was achieved by the city of St Petersburg, which between 2002 and 2018 had managed to increase the level of wastewater treatment in the city from 50 percent to 98 percent.  HELCOM recorded a huge drop in phosphorus and nitrogen discharges in the Gulf of Finland, the biggest in the Baltic Sea region, mostly attributable to NDEP investments with St Petersburg Vodokanal.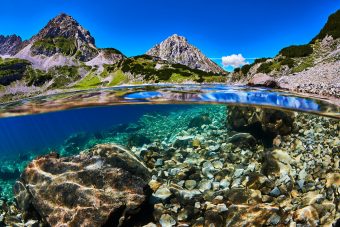 In addition, thanks to NDEP cooperation, the major Baltic Sea city of Kaliningrad opened a new wastewater treatment plant in 2017 – and increased its sewage treatment capacity from zero to 150,000 cubic meters per day.  When the plant became operational, Kaliningrad was removed from HELCOM's list of Baltic Sea environmental hotspots.
The NDEP has brought more than physical investments – it is also fostering rising awareness of of environmental concerns. In St Petersburg, Vodokanal has not only constructed a world-class wastewater treatment infrastructure but also  a modern interactive water museum and children's educational centre. Vodokanal is also co-financing a "seal kindergarten" where baby seals in distress are looked after and then released back into the wild.
There is more work to do on eutrophication, which persists in the sea, now mainly due to intensive animal farming and agricultural activities in the region. Rising temperatures, caused by climate change, are also boosting algae growth. The beaches are still closed from time to time because of cyanobacteria outbreaks, and other threats continue to affect the Baltic Sea.
But the NDEP is now a tried and tested financing instrument. The EBRD replicated it in 2010 by establishing the Eastern Europe Energy Efficiency and Environment Partnership (E5P) for climate action in the Eastern Partnership countries of Ukraine, Armenia, Azerbaijan, Belarus, Georgia and Moldova.
The EBRD is now actively exploring more such multilateral approaches, particularly in the context of Blue Economy marine sustainability investments. What is needed is to identify a core group of committed stakeholders or countries united by a shared concern and willing to cooperate with the IFIs to deliver investment projects of a high standard – and these efforts are fully aligned with the global actions to save fragile ecosystems which World Environment Day promotes.
Source: EBRD