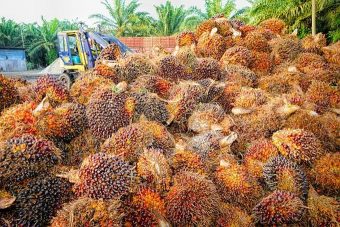 The Roundtable for Sustainable Palm Oil (RSPO) has this week revealed that efforts to ensure palm oil companies are adhering to environmental best practices have extended their reach in the past year, with the group's membership base swelling by around 10 per cent.
The not-for-profit group said it had added almost 300 members in the past year, taking its total membership base to over 3,400 companies across the palm oil supply chain.
New figures released at the RSPO's annual summit in London this week also revealed that almost 67 per cent of members submitted their annual communication on their progress on certified sustainable palm oil (ACOP). Moreover, a further 255 smaller companies in the palm oil supply chain reported voluntarily taking the total number of firms reporting on their progress against sustainability standards to 1,322, an increase of nearly 200 on the previous reporting period.
The update came as the group also announced a new partnership with the United Nations Children's Fund (UNICEF) to promote business practices on children's rights and workers welfare in the palm oil sector.
"It's important for the industry to acknowledge the social issues it faces, if we want to find sustainable solutions," said Darrel Webber, chief executive officer at RSPO, in a statement. "The partnership with UNICEF represents an opportunity to collaborate, promote best practices across the industry and address some of the existing gaps in our sector."
In addition, RSPO unveiled a new interactive mapping service which has been developed with the World Resource Institute and provides detailed satellite mapping information on RSPO members' certified mills, land concessions, overlaid with information on tree cover, topography and any fire alerts.
The group said the new data and initiatives highlighted "the broad commitment among palm oil stakeholders to continue the market transformation process led by the RSPO". It also confirmed work was on-going on the second five-year review of the principles and criteria RSPO uses to certify palm oil as sustainable.
Critics have argued the standards used to judge whether palm oil can be classified as sustainable need to be strengthened and policing of RSPO members needs to be improved.
The industry is also under mounting pressure from multinational customers who have themselves faced campaigns highlighting the way in which demand for palm oil can fuel deforestation and biodiversity loss.
However, the RSPO has consistently maintained it is working closely with its members and the wider industry to ensure sustainability best practices are embraced.
The news came in the same week as some of the world's largest palm oil companies launched a new initiative alongside a series of environmental NGOs to improve the management of orang-utans and other wildlife in areas of Borneo where palm oil concessions and natural habitats co-exist.
Dubbed the Palm Oil & NGO (PONGO) Alliance, the group argues the palm oil industry and orangutans can coexist and aims to promote a raft of best practices that minimise impacts on local biodiversity.
However, some environmental campaigners maintain wider effort should also be made to curb demand for palm oil, given its potential impact on natural habitats, and they received a boost earlier month when the Norwegian parliament voted to ban the public procurement and use of biofuel based on palm oil.
"Palm oil- based biofuel is a bad choice for the climate and drives rainforest destruction," said Nils Hermann Ranum of Rainforest Foundation Norway. "To the best of our knowledge, this is the first time a country bans all use of palm oil biofuel by public entities. Norway's decision is an important step towards removing environmentally damaging goods from the market. It also demonstrates the need for a serious reform of the world's palm oil industry."
Source: businessgreen.com