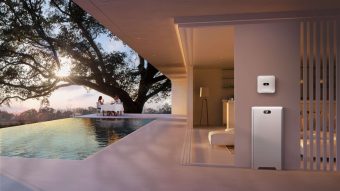 SKE is a Huawei Value Added Partner. Based in Austria, SKE supplies 16 countries – Albania, Bosnia, Bulgaria, UK, Greece, Ireland, Kosovo, Croatia, North Macedonia, Moldova, Montenegro, Austria, Romania, Serbia, Slovenia, and Cyprus – with Huawei smart solar products. Founded in 2008, SKE is now one of the leading companies in the European solar market.
SKE in Serbia
Serbia represents an important market for SKE and Huawei FusionSolar. SKE always strives to provide the best possible pre and after sales service to its customers. SKE Technical Sales Management provides all SKE partners with in-depth product knowledge via dedicated roadshows and Hands on Practice training. Our highly experienced SKE Key Account Management team supports our corporate accounts within the Serbian market.
We are SKE
Our experts provide support to customers all across Europe in sales, logistics, training, certification, and technical issues for all Huawei FusionSolar products. SKE imparts knowledge from experts to experts. The SKE Academy turns participants into competent contacts, from the planning all the way through to the installation of Huawei FusionSolar solutions. Our products and services help people and industries to solarize their energy needs and thus effectively reduce their emissions and grid dependency. Our connections with employees, customers, partners, suppliers, and society shapes our business decision-making.
SKE HOP – Hands on Practice Trainings – Huawei FusionSolar
HOP, Hands on Practice, are the expert training from SKE. They are the essential part of the SKEPP – SKE Partner Program to become certified and listed as an SKE Partner. SKE HOPs last one day and take place either at the SKE headquarter in Steyregg or on-site in the SKE countries. Each training consists of a theoretical and a practical part. SKE partners are among the best. To become a certified SKE partner, everyone without exception has to take part and pass the exam.
More:
SKE Huawei FusionSolar Roadshow
The SKE Roadshow Trucks are on the road throughout Europe. On site, at wholesalers and installers, SKE presents the Huawei FusionSolar portfolio. The Huawei FusionSolar products are within reach of the participants. SKE experts are available to answer any questions. All current dates for the SKE Hands on Practice training and Roadshow Tourstops are online. (www.ske-solar.com)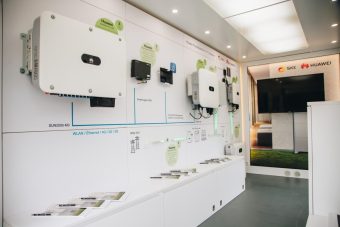 The transformation from fossil energy to solar energy generation is our mission. SKE is leading the change. Our global partnerships drive sustainable, solar energy production. SKE takes initiative to increase environmental awareness through its development and dispersion of environmentally friendly technologies. Carbon neutrality requires the transformation of energy systems to digitalized energy systems, which enormously accelerates the switch to renewable, climate-neutral energy supply. SKE is convinced that digital technologies play a crucial role in overcoming our environmental challenges. The symbiosis of Huawei hardware and software makes the interaction of energy generation and energy consumption more intelligent, more efficient and safer.
SKE Photovoltaic Service Areas
As a Huawei Value Added Partner and Huawei Service Partner, SKE offers Huawei FusionSolar solutions for residential, commercial & industrial and utility scale applications. Photovoltaic is the central technology of the energy transition. It sustainably supplies people with cheap solar power instead of expensive grid power. Solar energy is environmentally friendly and free of CO2.
Huawei FusionSolar Residential
Intelligent & sustainable living with PV
Huawei FusionSolar Residential is intelligent PV technology for solar energy generation in all private dwellings and living areas – in single-family houses, apartment buildings and multi-party residential buildings. Huawei FusionSolar Residential aids homeowners to become independent of increasing electricity prices.
Huawei FusionSolar C&I
Efficient & calculable working with PV
Huawei FusionSolar C&I is smart technology for solar energy generation for commercial and industrial infrastructures. Huawei FusionSolar C&I is profitable and helps businesses become independent of unpredictable electricity prices.
Huawei FusionSolar Utility Scale
Large, smart, and profitable PV power plants
Huawei FusionSolar Utility Scale is the leading technology for solar power generation with large-scale PV systems. Huawei FusionSolar Utility Scale is a smart investment for maximum yield and return.
Source: SKE