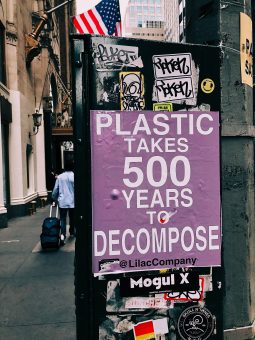 Big supermarkets are producing billions of single-use plastic bags each year despite charges that are designed to reduce their use by the public.
The UK's 10 leading supermarkets, including Sainsbury's, Tesco, Morrisons, Waitrose, Co-op and Aldi, continue to put plastic bags into their shops three years after the introduction of 5p charges under EU law.
Data gathered by Greenpeace and published on Thursday reveal that the supermarkets are putting 810,000 tonnes of single-use plastic packaging on to the market every year. The figures confirm a Guardian investigation that showed that leading supermarkets refuse to be open about the amount of plastic they put on to the market.
A survey of the top 10 supermarkets by Greenpeace revealed that they are putting 1.1bn single-use plastic bags, 1.2bn plastic produce bags for fruit and vegetables and 958m reusable "bags for life" on top of the 810,000-tonne plastic footprint.
Iceland, followed by M&S, had the highest consumption of single-use plastic bags. Tesco had the highest sales of "bags for life" and Lidl, Sainsbury's and Tesco the highest use of plastic produce bags relative to market share.
In 2015, the UK adopted an EU directive into law and introduced 5p charges for plastic bags. A 30% reduction in plastic bag littering was recorded this year, environmental scientists said.
But the Greenpeace report said more action was needed given the continued production of single-use bags on such a scale. "A significant increase to the price of bags, or ending sales completely, should help drive further reductions," it said. The report added that some retailers were exploring reusable produce bags.
Some countries have gone further than a bag charge: France has banned single-use plastic bags at the checkout and in loose food sections.
The report by Greenpeace and the Environmental Investigations Agency said supermarkets were still not doing enough to reduce their plastic footprint.
Read more: Guardian