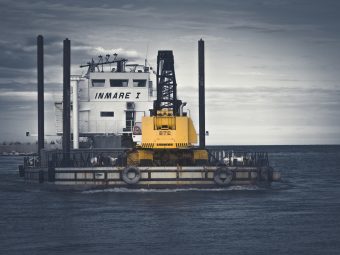 The Joint Technical Committee (JTC) of the Declaration of Cooperation (DoC) held its 60th Meeting today via videoconference to examine the latest developments in the global oil market.
The OPEC Secretary General, HE Mohammad Sanusi Barkindo, noted the impact of the global geopolitical situation and the uncertainties related to the COVID-19 pandemic on energy and the oil market.
In this context, Barkindo encouraged the DoC's 23 participating countries to remain proactive, nimble and attentive to changing market conditions.
"No matter what challenges we may face, our efficacious and proven DoC framework will continue to be the modus operandi for our joint success and help move us, step by step and day by day, closer to achieving our common objectives," he stated. "This nimble and measured approach will once again pay off."
"We will continue monitoring these developments very closely in the days and weeks to come," Barkindo said.
On the oil market, the Secretary General noted that global oil demand is projected to rise by 4.2 mb/d in 2022, referencing OPEC's latest Monthly Oil Market Report.
The OPEC and non-OPEC Ministerial Meeting – the DoC's decision-making body – is supported by the JMMC, which is mandated to examine oil market conditions, review the conformity of the DoC voluntary production adjustments and recommend further decisions. The JTC and the OPEC Secretariat provide the JMMC with technical support.
Source: OPEC