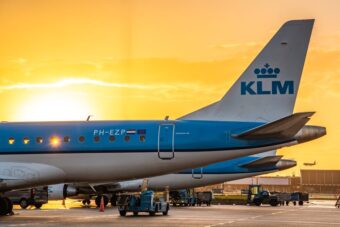 We all look forward to travelling, whether for business or pleasure but in moments of relaxation or warming up for an important meeting, few people will think about the carbon footprint of their vehicle. Driven by daily responsibilities, I often forget how much fossil fuel vehicles pollute the environment until the black smoke of the car in front of me catches my eye. However, as staying in a beautiful place can make stress and fatigue disappear but not climate change, our conscience tells us to combine the beautiful and the useful – travel and ecology. Finding an environmentally friendly alternative to conventional vehicles is not always easy. For short destinations, there is a train, but if you wish to visit Paris or Amsterdam, traveling by rail, which can take several days, is not a particularly tempting option.
And what do we do now? We live fast and are in constant motion, so we are forced to use air transport as one of the fastest and safest modes of transport. However, there is a difference in the airline you travel with because while some do not deviate from traditional fuels, others can boast a high index of sustainable development. One is the Group Air France – KLM, which works tirelessly to reduce carbon dioxide emissions. Although they form a group, each of these companies has its programs that they have launched to protect the environment and reduce their environmental footprint. KLM, as the oldest company in the world that still flies under its original name, has launched programs related to environmental protection. Within the "Fly Responsibly" initiative, which reduces, replaces, or compensates for the impact on the environment, there is the program CO2ZERO (naturalization of carbon footprint and pollution caused by KLM flights) and SAF Program (SAF – Sustainable Aviation Fuel), which includes work on the development of sustainable aviation fuel and its use in aviation, sets them apart from other companies in this industry. Flying with KLM is no longer a pleasure solely because of comfort, reliability, and speed but also because of the knowledge that by traveling with this airline, I contributed to the protection of the environment, which, although it must not remain the only one, is by no means negligible. My recent trip to Amsterdam only confirmed this thesis.
High-level ecology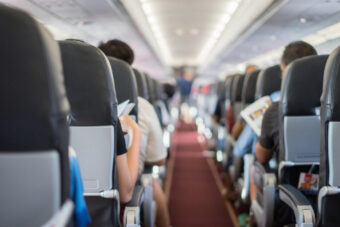 Observing the sea of clouds as I flew from Belgrade to Amsterdam, I remembered what it used to be like to travel with all the renowned airlines that today have become almost low-budget, but not KLM. That is why I am not surprised that they were the winners of the APEX award in December last year, as the airline with the best service in the world, according to passengers. In addition to health protection, service, comfort, in-flight service, as well as the professionalism of employees during the summer were also assessed. And everything is just like that, at a high level, as it used to be. Even those for whom environmental protection is the least important thing will undoubtedly enjoy the top service on the plane, free internet exclusively for sending messages via Viber and WhatsApp applications, and food and drink included in the ticket price. If you are not one of those who doze off on a plane, free internet will make the time fly by in correspondence with dear people. Your internet access will also be important for the person who is impatiently waiting for you because it will shorten the boring time spent at the airport. On top of all that, KLM offers you essential information at all times, so you can see at what altitude and speed you are flying and what kind of weather awaits you at your final destination. It was interesting to follow all these data, which were especially useful for me since I was greeted by rain in the city of tulips, but also since I did not have that opportunity on the flights of other airlines. Delighted with the flight and the service, I began to share my impressions with people who fly often and explore other ways. Apart from the programs mentioned above that are pretty important, this company contributes to nature protection. I was utterly taken aback and decided to put my impressions on paper.
An airline that encourages you not to fly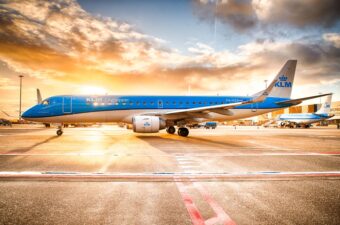 At the very beginning of the text, I mentioned that the railway is imposed as a means of transport with the most negligible impact on nature, and KLM knows that. Putting conscience and care for the environment before profit, KLM does one incredible thing for the airline – it encourages passengers not to fly but to replace short-haul flights with rail. In cooperation with the Dutch government, KLM supports a long-term plan to replace flights of up to 700 kilometers with high-speed international trains, such as destinations to Brussels, Paris, London, Frankfurt, Dusseldorf, and Berlin. Fortunately, this is not a film about superheroes but an example of a responsible and sustainable business that guarantees us the comfort and lifestyle we are used to while respecting all environmental standards. According to the Dow Jones report for 2019, Air France – KLM Group is the airline with the highest sustainable development index and a leader in sustainable business in the aviation industry. Everything they have done in the sustainability field exceeds the capacity of this text, and I will mention only the most important ones that have made me no longer have a dilemma as to which company I will fly.
Namely, in 2019, the Group reduced its carbon dioxide emissions by 31 percent per passenger per kilometer compared to 2005, while the inevitable carbon footprint was significantly compensated. Flights with Air France – KLM Group are now accompanied by 31 percent less non-recyclable waste and 43 percent less pollution. Of course, all with the use of biofuels. The planet is surrounded by an ocean of clean air (oxygen). Each jet consumes up to 120 tons of atmospheric oxygen when flying over the ocean, which would be about 0.004 percent of that air per capita. If this calculation is complicated for you, we can do this: the airline industry is currently responsible for two to three per cent of total CO2 emissions. And that's because it uses fossil fuels. That is why KLM's primary goal is to focus on the sustainable future of the aviation industry and reduce CO2 emissions by 50 per cent by 2030 compared to 2005 Although the paper endures everything, I will leave some more interesting initiatives for the next issue. I hope that this small part was enough for you that the next time you choose which flight to go on, consider and opt for Air France – KLM because you are certain that you are contributing to the reduction of our planet's pollution!
Prepared by: Nevena Đukić
Read the story in the new issue of the Energy portal Magazine RENEWABLE ENERGY SOURCES.