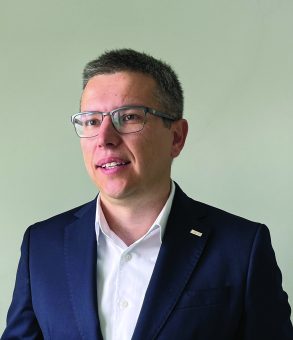 EATON Electric  offers a wide range of products and solutions its partners use to implement renewable energy projects and boost energy efficiency. The company strongly focuses on raising awareness, educating employees, and optimizing internal processes.
Aleksandar Vasić,  Cluster Sales Manager at EATON Electric, says that the company has prepared a special mobile application for employees worldwide to learn more about how to adjust their habits to increase energy efficiency or reduce pollution.
"In terms of business and production facilities, we implement a series of measures – from efficient waste management and optimization of energy consumption to the transformation of the vehicle fleet by replacing traditional vehicles with electric drive", says Aleksandar Vasić, who talked about the application of EATON solutions in Serbia, the advantages of the new electricity production, storage, and consumption concept, as well as solutions for solar power plants.
IN FOCUS:
What solutions does EATON offer in Serbia, and in which sectors are they applied?
We develop and implement solutions for efficient, safe, and sustainable energy management with our partners. In addition to being used in electricity production, they are also applicable in electricity distribution to the end user. Our products are also used in various industry segments, from machine manufacturers to telecommunication operators. One of the products we manufacture in our Sremska Mitrovica factory – an automatic fuse – is used in households and factories.
What is the 'Everything as a Grid' concept, and what are its benefits?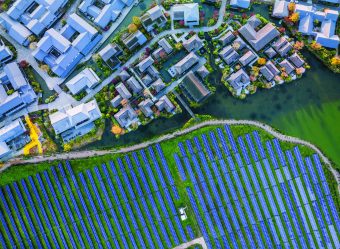 'Everything as a Grid' is our vision of the future regarding electricity use. It is a completely new concept of production, storage, and consumption of electricity since we live in a world where electricity is no longer produced only in large power plants. The idea is that consumers become producers and can produce energy locally, store it, and send it "back" to the power grid if necessary.
'Everything as a Grid' is a set of products and solutions, primarily digital, which help users to maximize the use of self-produced energy and become more energy independent. On the one hand, it reduces the carbon footprint and costs. At the same time, on the other hand, the user can generate a surplus of produced or stored energy and make it available to the power grid, which positively affects the system's stability. The needs and capabilities of each user in the grid are individual, which is why each solution is adapted to their needs.
xSolAir is a very interesting system for solar power plants. What are its advantages, and how is it different from similar systems?
The latest market research shows that by 2050, the use of solar energy will increase as much as 18 times, and to use it properly; we need a solution that is easy to implement and adaptable to different terrains in a short period. Precisely for this reason, but also to facilitate easy delivery and commissioning,  xSolAir  is EATON's answer to the need to provide a mobile substation, compact in size and ready to be connected, for a solar power plant, especially a power plant that is installed on the ground. This solution is actually a pre-assembled and configured container-type substation. It is important to point out that the xSolAir  substation only needs to be placed in the intended location and for cables to be connected. All other parameters are set and ready for operation.
Interviewed by: Mirjana Vujadinović Tomevski
Read the story in the new issue of the Energy portal Magazine RENEWABLE ENERGY SOURCES