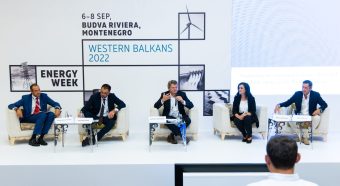 Let's review what awaits us on Day 2 of this premier investment conference in the Western Balkans!
Renewable energy revenue streams
The promotion and facilitation of renewable energy trading and Power Purchase Agreements (PPAs) in the Western Balkans region are significantly influenced by prevailing regulations. These regulations play a dual role in either encouraging or impeding the progress of renewable energy initiatives. Exploration of the accessible renewable energy revenue streams specific to each of the WB6 countries is imperative. The diversity of revenue streams plays a pivotal role in shaping the feasibility and attractiveness of renewable energy projects. The establishment of organized wholesale markets carries the potential to act as a transformative mechanism. When coupled on both regional and EU levels, these markets can serve as conduits for newfound outlets for renewable energy. This coupling could lead to enhanced integration of renewable sources into the energy landscape, thereby bolstering sustainability endeavors in line with the broader European energy framework.
Join the conversation with our experts. Matija Medojevic, CEO at BELEN – Montenegrin Power Exchange and Milos Mladenovic, Managing Director at SEEPEX are among speakers.
The path of green shift: developers' perspective
The wind and solar sector is swiftly changing, marked by numerous new developments and projects in the region. Key projects include offshore wind farms, solar PV plants, and grid-scale battery storage, all aimed at boosting renewable energy share, curbing emissions, and creating local opportunities. Yet, challenges like regulatory ambiguity, costs, technical issues, and societal acceptance persist. Thus, a robust policy framework, funding, and stakeholder engagement are vital for success.
Find out what the developers have to say and learn from the UK-based developer's success in having a large solar PV pipeline in Serbia. Mike O'Neill, CEO of HIVE Renewables among featured speakers.
More:
Clean energy technology and services to unlock the untapped potential
The Western Balkan region has a lot of clean energy potential, but also many challenges and risks. One challenge is the lack of a stable and supportive regulatory framework, which creates uncertainty and reduces investor confidence. Contractors need to understand the local market conditions and work with local partners and authorities to secure permits, licenses, and incentives.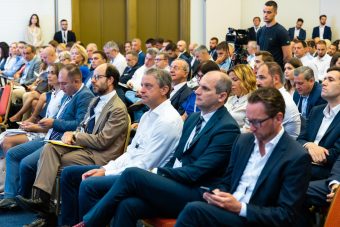 One of the leading suppliers is Siemens Gamesa Renewable Energy (SGRE), which will provide 20 SG 3.3-132 turbines for the Kostolac wind project in Serbia with a total capacity of 66MW. This project, scheduled for completion in 2024, marks a transition towards green energy for Serbia. Stjepan Čerkez, President of the Management Board will share major contractor's experience in the region.
Energy storage is crucial for balancing renewable electricity supply and demand. It also offers ancillary benefits like frequcontrol, ion, voltage control, and peak shaving, enhancing grid stability. Yet, energy storage remains costly and relatively novel in the region, with limited successful instances. Join us to hear from the most bankable brand SUNGROW.
Børge Bjørneklett, Founder and CEO at Ocean Sun, will share how the company revolutionised floating solar power production and in 2022 built 4 PV floaters at the Banja Hydropower Plant in Albania.
Navigating challenges on the transition journey
One of the key factors for a successful energy transition is regional cooperation. The Western Balkans share common energy challenges and opportunities and can benefit from a more integrated energy market that fosters cross-border trade, investment, and innovation. A regional approach can also enhance energy security and resilience, by reducing dependence on external suppliers and diversifying energy sources and routes.
However, despite the support and potential, the Western Balkans still face significant challenges in accelerating the uptake of renewables and phasing out coal. The region has a large legacy of coal-fired power plants that are often inefficient, polluting and subsidized. The coal sector also provides employment and income for many communities, making the social impact of the transition a sensitive issue. The region also faces some technical and regulatory barriers that hinder the integration of variable renewable energy sources into the grid, such as lack of interconnections, market design and grid flexibility.
Source: Energy Week Western Balkans