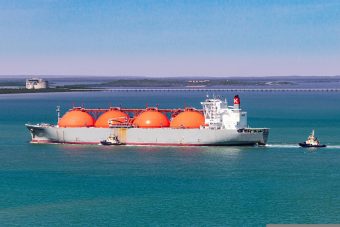 Minister of Mining and Energy Dubravka Djedovic Handanovic spoke today with Hungarian Minister of Foreign Affairs and Foreign Trade Peter Szijjarto about cooperation in the field of natural gas supply, the construction of oil pipelines and the strengthening of electricity transmission capacities between two countries.
Djedovic Handanovic said that the gas reserves that Serbia keeps in warehouses in Hungary are larger than last year and together with the increased domestic reserves, our total reserves are now at the level of approximately 680 million cubic meters of gas.
The meeting also discussed the announced introduction of Bulgaria's tax on the transport of Russian gas through the territory of that country.
More:
Djedovic Handanovic assessed that such a move would be extremely unfavourable for both Serbia and Hungary, but also for some other countries in the region and the European Union, which would also be affected. Discussions are underway about measures that can be taken to protect our position.
Szijjarto emphasised that Serbia is a reliable ally and a country that helps Hungary to be more energy secure.
He also pointed out that Bulgaria, unfortunately, made decisions that threaten the security of gas supply to North Macedonia, Serbia and Hungary, and assessed that this is unacceptable.
Source: The Government of the Republic of Serbia