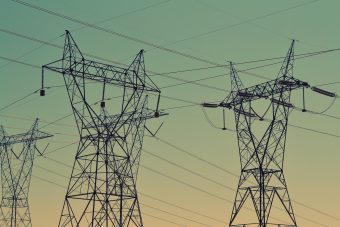 Designers of energy systems have traditionally thought locally or nationally. But as adoption of renewable energy grows rapidly, building power systems that operate across borders will become increasingly essential.
Integrating power systems at a regional scale can bring many benefits, such as enhancing energy security and facilitating wider access to clean and affordable electricity. Connecting power systems together means a larger range of generation capacity can be used to meet demand and maintain a stable frequency. This decreases dependence on specific generators and allows for reserves to be shared, boosting the resilience of the broader system.
Additionally, larger power systems can integrate greater volumes of renewable energy, whose supply can vary based on weather conditions. Integrating markets also creates an expanded customer base, which helps attract investors and boosts the adoption of renewables. In this way, when coupled with decarbonisation policies, interconnection contributes to lower carbon dioxide emissions.
Finally, integrating power systems increases efficiency through economies of scale and price convergence. Access to more varied electricity generation resources can lower total operating costs. In Europe, for example, cross-border trade of electricity is estimated to have delivered EUR 34 billion of welfare benefits in 2021 compared to if national markets were isolated.
Achieving these benefits requires integration – not only by building connected physical infrastructure, but also by establishing agreements between jurisdictions and coordinating the stakeholders that will operate the system. Understanding and developing these frameworks is key as new, global clean energy networks are built out.
Regional integration of power systems strengthens energy security, decarbonisation and efficiency
For cross-border power systems to operate successfully, there are three main pillars of requirements: political, technical and institutional. Technical and institutional requirements, such as the creation of harmonised grid codes or establishing a regional operator, are crucial. Yet political will and leadership is equally essential to drive progress in the early stages of the interconnection process.
This typically takes place through the establishment of intergovernmental agreements such as memorandums of understanding (MoU) and joint statements. Typically, MoUs reflect the political support of participating governments and set a project's overarching direction. In the ASEAN region, plans to establish the ASEAN Power Grid were agreed upon by the Member States through an MoU signed in 1997, for example.
More:
Additional agreements at the sub-regional or project-specific level may detail the steps towards implementation in a more detailed manner. These typically set objectives and timelines, define participating parties, establish infrastructure plans, strengthen institutional and regulatory frameworks, outline financing and investment, and mandate the creation of institutions or task forces, complementing what exists in broader regional pacts.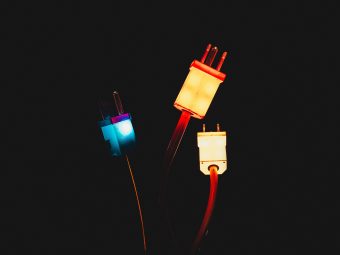 Subsequent agreements signed after the MoU for the ASEAN Power Grid focused on specific sub-regional interconnection projects, such as the Greater Mekong Subregion's MoU and the Lao PDR-Thailand-Malaysia-Singapore Power Integration Project's Joint Statement. In the case of the Lao-Thailand-Malaysia-Singapore project, the Joint Statement detailed the objectives and called for the creation of a working group to examine and monitor the technical viability, policy, regulatory, legal and commercial aspects of the project.
In Europe, individual projects like the Bay of Biscay transmission link between Spain and France, as well as the Viking link between Denmark and the United Kingdom, were kicked off by bilateral agreements between these governments. While Europe's power systems are already interconnected, the MoUs demonstrated political backing for these specific projects as priorities for the deepening of cross-border ties.
These agreements kickstart the process of interconnecting power systems, set the tone for ensuing collaboration among government entities (including regulators) and utilities, and outline the actions needed for implementation.
Intergovernmental agreements are the foundation of cross-border power systems
Various parties beyond governments also need to collaborate to expand electricity trading across markets. Cross-border exchange of electricity requires finding consensus among public and private stakeholders on trading rules, system operation and monitoring, dispute resolution, and data reporting. These are part of the technical and institutional minimum requirements mentioned previously.
And the role of governments does not end once MoUs and follow-up agreements are signed. Governments are also in charge of ensuring that national rules and regulations don't impede projects. For example, in France, the national Energy Code had to be revised to clarify the role of the country's electricity regulatory authority so that it aligned with relevant European directives.
In addition, new regional regulators are typically needed to harmonise rules and ensure local implementation. These entities monitor cross-border trading and can intervene in disputes between market participants. They can also align market structures, grid codes and regulatory functions across countries. For example, in the ASEAN region's power grid, the ASEAN Energy Regulatory Network (AERN) facilitates cross-border collaboration on regulatory issues.
Working alongside national governments and regional regulators, utilities are responsible for the operation of interconnected power systems to ensure the delivery of secure supplies. Based on regional arrangements, utilities of different jurisdictions may need to adjust grid codes, operational procedures, database structures, communication protocols and grid-modelling methodologies.
It is only through the complementary roles and full participation of these multiple stakeholders that countries can fully benefit from cross-border power trading. As the first and crucial step towards market integration, intergovernmental agreements need to accurately establish the roles and responsibilities of each party with feasible timelines. Once these agreements are in place, maintaining a long-term political consensus and open dialogue with regulators and utilities is vital to ensure projects are completed and operate smoothly.
Source: IEA