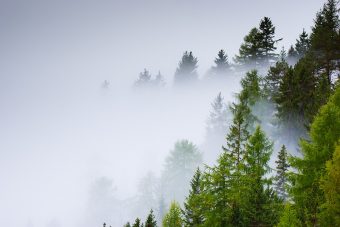 Martha Isabel "Pati" Ruiz Corzo moved to the Sierra Gorda – a dramatic expanse of wilderness in the heart of Mexico – four decades ago in search of a quiet, idyllic place to raise her family.
But what the former music teacher from Querétaro City found instead was a land scarred by logging, road building and other types of often-unregulated development, which were whittling away at Sierra Gorda's unique mix of jungles and cloud forests.
That led Ruiz Corzo to launch a grassroots movement that has spent 40 years protecting one of Mexico's most ecologically diverse areas. At the effort's core is the idea that local communities should play a leading role in conservation and that preserving Sierra Gorda's natural spaces could be more profitable than razing them.
"We have lost that natural world that we once had contact with. So, all that remains is sacred to me," said Ruiz Corzo, who in 2013 was named a United Nations Champion of the Earth, the UN's highest environmental honour. "I believe our society should connect with the nature that sustains us as a loving mother."
Today, Sierra Gorda is home to a web of thriving ecosystems that host an array of wildlife, including more than 1,100 species of birds and butterflies, and endangered animals, such as the jaguar. The region is widely viewed as a rare conservation success story, one that is receiving more attention as countries try to stem the erosion of the natural world. Globally, unchecked human expansion into once-wild places is one of the reasons more than 1 million species are being pushed towards extinction.
"The success of Sierra Gorda is proof that it is possible to reverse nature's decline and to create more sustainable communities," said Juan Bello, the United Nations Environment Programme (UNEP) Regional Director. "In the 10 years since Pati Ruiz Corzo received the Champions of the Earth award, Sierra Gorda has continued to serve as a shining example of how conservation can go hand in hand with economic development."
More:
A leading model of community action
Covering more than 380,000 hectares, almost a third of the state of Querétaro, Sierra Gorda is filled with mountains, rivers, jungles, semi-arid deserts and mist-shrouded cloud forests. UNESCO has described the area as Mexico's "green jewel".
Ruiz Corzo moved to Sierra Gorda in the 1980s and soon came to find that what was once a pristine wilderness was becoming laced with roads, garbage dumps and logging operations. That led her to found the Grupo Ecológico Sierra Gorda with her husband and local residents.
"It was impossible not to act," Ruiz Corzo said.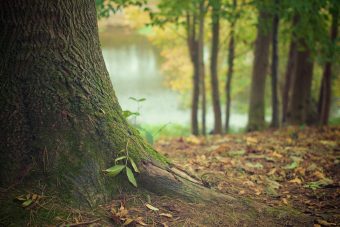 Thanks to Grupo Ecológico's efforts, Sierra Gorda was declared a protected area by the federal government in 1997, and UNESCO named it a Biosphere Reserve in 2001.
Much of Sierra Gorda's success stems from the "conservation economy" that Ruiz Corzo and Grupo Ecológico have built. The reserve is home to 100,000 people and many earn at least some of their income from ecotourism and forest restoration, and by helping to counter climate change.
Grupo Ecológico, for example, developed a programme that incentivizes landowners to leave their lands and forests to grow wild by compensating them for lost income from cattle ranching and logging – activities that fuel soil erosion and destabilize fragile ecosystems.
According to Grupo Ecológico, removing cattle from land can help restore forests, each hectare of which can soak up nearly four tonnes of planet-warming carbon dioxide per year.
Grupo Ecológico has developed its own carbon dioxide capture mechanism called "Biodiverse Carbon," which is based on a model validated by the World Land Trust. Grupo Ecológico funds forest protection projects through its Carbon Balanced initiative and has also been collaborating with the Querétaro state government since 2014 to run a state-funded carbon footprint scheme.
Under the programme, vehicle owners in Querétaro pay a small tax along with the fee for renewing their license plates every year. Companies and industries based in Querétaro also pay a carbon tax. A proportion of these funds is then paid to landowners in Sierra Gorda to compensate them for conserving forests on their land, which allows for the return of a range of plants and animals.
Grupo Ecológico has also been responsible for coordinating Mexico's only climate mitigation and adaptation initiative that is solely focused on forest and soil restoration.
"We work hand in hand with the state government," said Ruiz Corzo. "We have developed together with them climate action tools, strategies and guidelines, and now the state of Querétaro is a champion on the matter."
Other projects Grupo Ecológico has launched include beekeeping support, ecosystem conservation training and community-based tourism.
Education and awareness
Sustainable use and management of biodiversity is one of the four overarching goals of the Kunming-Montreal Global Biodiversity Framework, a landmark agreement adopted in December 2022 to halt and reverse nature loss. The plan includes putting 30 per cent of the planet and 30 per cent of degraded ecosystems under protection by 2030.
For Ruiz Corzo and her children, one of the best tools to defend nature and foster sustainable environmental practices is education.
Ruiz Corzo's son, Mario David Pedraza Ruiz, runs a family ranch, Rancho Suelo Vivo, which provides training and environmental education programmes to farmers – from smallholders with limited crops to commercial livestock farmers.
"Thousands of farmers have passed through this classroom. As everyone can be part of the conservation movement, we have sought to bring together two very different areas: livestock farming and conservation agriculture," Mario Ruiz said.
Nearly 40 years into the campaign to protect Sierra Gorda, Ruiz Corzo said her work still fills her with a deep sense of purpose.
"We are preserving the services of nature, strengthening them to capture more water, more carbon dioxide, to have more habitat for the species of flora and fauna. If nature is promoted, wonderful things happen," she said.
Source: UNEP