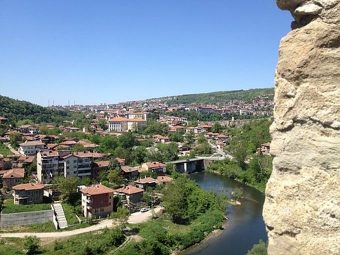 The EBRD is financing the reconstruction of the water supply network in Sarajevo, the capital of Bosnia and Herzegovina, with a €25 million sovereign loan provided to the Sarajevo Canton Water and Wastewater Company.
The loan agreement was signed today on the final day of the EBRD 2017 Annual Meeting and Business Forum in Nicosia by EBRD Director for Municipal and Environmental Infrastructure, Susan Goeransson, and the Minister of Foreign Trade and Economic Relations, Mirko Sarovic.
The loan will finance investments to reduce water losses in the network and improve the quality of services provided by the water utility company. This is the second transaction under the EBRD's new Green Cities Framework which supports governments, municipalities, municipal-owned and private companies to address environmental challenges in urban areas.
Thanks to expert technical assistance funded by the EBRD, the company, which is currently loss-making, will be made commercially sustainable. The preparation of a Green City Action Plan (GCAP), a strategic plan which will benchmark environmental challenges and propose priority areas for improvements in the Sarajevo Canton, will also be a part of the project.
Ian Brown, EBRD head of Bosnia and Herzegovina, said: 'Today's signing, which will reduce water losses and help the Canton solve one of its most urgent problems, is an important part of our work in Bosnia and Herzegovina. This project will directly help to improve the access to water for the people of Sarajevo.'
Minister Sarovic added: 'I am delighted to sign this loan agreement today at the EBRD 2017 Annual Meeting and Business Forum in Nicosia. This funding from the EBRD is a welcome and much needed investment in the infrastructure in the Sarajevo Canton, and is further evidence of our cooperation with the EBRD.
The Green Cities programme is part of the EBRD's efforts to make the countries where it operates greener. According to Bank's new transition concept, a well-functioning market economy should be competitive, inclusive, well-governed, environmentally friendl y, resilient and integrated. These qualities are implicit in the EBRD's founding articles.
Since the beginning of its operations in Bosnia and Herzegovina, the EBRD has invested more than €1.8 billion in over 130 projects in the country. Reducing water losses in the Sarajevo Canton is a response to the global resource efficiency challenge.