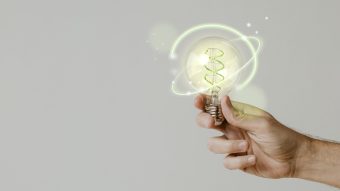 Energetik energija d.o.o. invites all interested parties to attend their upcoming event – "Batteries and legislation 2024 Live Technical Training", which will be held 26.10.2023 in Unija, Brezovica pri Ljubljani in Slovenia starting at 8:30
The topic of the technical training will be batteries. As already known, the legislation will change in 2024 and batteries will play a big role in this transition.
The goal of Energetik energija is to equip all installers, PV designers, etc. with basic and fundamental information and practical knowledge for effective movement through this transition.
More:
In order for all those interested in achieving this, they have prepared an extensive program for the event itself:
Legal insight and updates: Andreja Belavić Benedik Univ. B.Sc. Eng. member of Eneregtik's technical support team, will provide legal advice to all participants and inform you of all changes and mandatory procedures. You will receive valuable legal advice and notifications about all legal changes and mandatory procedures related to batteries. Understanding the legal aspects is key to ensuring compliance and a smooth transition. Of course, there will be time for questions at the end of the presentation.
Technical training: After going through bureaucracy in detail, experts from the Energetik energija d.o.o. trusted partner SolarEdge will then start with a real-time demonstration/training on how to effectively install, connect and install the battery systems. This hands-on experience will equip you with the knowledge needed to reliably instal battery systems.
The Energetik Technical Training, held live, is free of charge, and all that's needed for registration is available through the link provided here.
The number of participants is limited!
Energetik Energija's passion for customers is reflected in every segment of their work and inspires them to raise the standards of mutual interaction and successful cooperation with every customer or enthusiast in the renewable energy sector. Spreading knowledge is just one of the things you can expect from them. The highest level of user experience, a wide range of knowledge and expertise, the team's dedication to each client and much more are what sets Energetik Energia apart from the rest.
Soruce: Energetik Energija