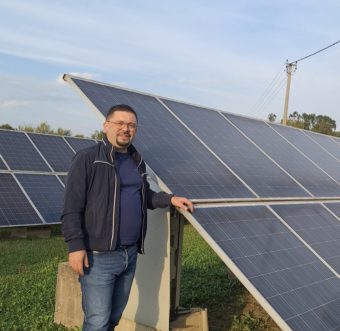 As an inexhaustible source of renewable energy, solar is one of the crucial cornerstones of energy independence. High-quality photovoltaic systems are the priority for all investors who view them through the return on investment and the savings they generate. Radiša Zakić found a safe and reliable partner in the SolarEdge Company.
When did you start working with SolarEdge?
I'm a BSc. with extensive experience in solar energy since 2012. My journey began with one of Bosnia and Herzegovina's first solar projects, a 10kW ground-mounted installation using a Samil Power inverter. Despite the company's closure, the system still functions efficiently. I've since explored various solar aspects, from designing irrigation systems with Lorentz technology to backup solutions with Studer, all during a period of low electricity prices and no feed-in tariffs.
In 2020 and 2021, I encountered SolarEdge, a game-changer in my career. Recognizing their leadership potential in the inverter sector due to cutting-edge tech and robust R&D, we embarked on our largest Balkan project. Despite 2022's chip shortage challenges, we're currently engaged in 3MWp projects across Bosnia and Serbia."
More:
When it comes to designing PV systems for our clients, what are the critical factors you consider?
"The most important aspect to consider is ensuring the safety of the business operations under the solar roof. Clients naturally desire the utmost safety, and SolarEdge provides that precisely. With their technology, safety is maximized, giving our clients peace of mind."
Could you elaborate on the advantages of collaborating with SolarEdge from an installer's perspective?
"Working with SolarEdge as an installer offers many advantages, but, for sure, the fundamental one is support, support, and more support. Simply put, there is no support quite like SolarEdge's. It's a game-changer in the industry. I have the trust to be always backed up when working with their products."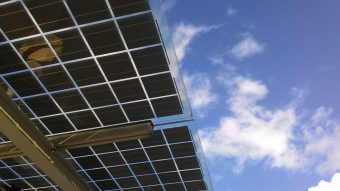 For potential investors, what are the standout benefits of choosing SolarEdge?
"Investors will find SolarEdge to be an appealing choice due to their extensive warranty coverage, unparalleled safety features, cost-effective service, swift response times, readily available spare parts in the European Union with speedy delivery, comprehensive system monitoring, and more."
In your opinion, what sets SolarEdge apart in terms of competitive advantages?
"The most significant competitive edge that SolarEdge boasts is an unwavering commitment to safety, backed by extensive warranties, top-tier support, and continuous research and development."
Could you delve into how SolarEdge distinguishes itself from other players in the industry?
"SolarEdge's differentiating factor lies in its proximity to customers and installers. They consistently respond to calls and offer unparalleled support. Their R&D division operates round the clock, and in my view, SolarEdge envisions the future from a unique perspective compared to other companies. It's not just about selling products; it's about being there for the customers, who often aren't well-versed in the technology they've invested in."
In terms of clients, which categories do you believe are the best fit for SolarEdge installations?
"I wholeheartedly recommend SolarEdge for residential installations. When it comes to commercial installations on rooftops up to 1 MWp, I have full confidence in SolarEdge's capabilities. While I haven't yet tackled utility-scale projects on land, I believe they can be successful, although it's challenging to compete with the price pressure exerted by string inverter manufacturers in this arena."
Radisa Zakic's insights shed light on the dynamic world of solar energy and the pivotal role played by SolarEdge in delivering safe, efficient, and reliable PV systems to clients across Bosnia and Serbia. As the industry continues to evolve, it's clear that SolarEdge's commitment to innovation and support is making a profound impact, ensuring a brighter and more sustainable future powered by the sun.
For more information on SolarEdge, see here
Source: SolarEdge