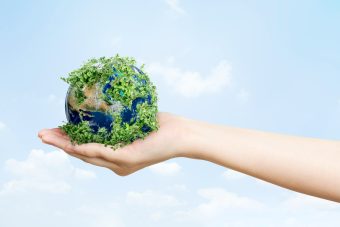 As Energy Week Western Balkan is approaching, the conference agenda promises a resounding success. Here is some food for thought to prepare for Day 1 of EWWB.
Traditionally, Energy Week has a grand OPENING with welcome addresses from governments of the Western Balkan states and European institutions. In 2023, we will be giving the floor to:
Ervin Ibrahimović, Deputy Prime Minister for Regional Development, Minister of Capital Investments of Montenegro
Dubravka Đedović, Minister of Mining and Energy of Serbia
Petar Đokić, Minister of Industry, Energy and Mining of Republic of Srpska
Vedran Lakić, Minister of Energy, Mining and Industry of Federation of Bosnia and Herzegovina
Kadri Simson, Commissioner for Energy, European Commission (online)
This year, we are thrilled to announce a new session format: FIRESIDE CHAT! We invite you to ignite meaningful conversation and discuss if a 100 percent renewable energy mix is possible for the Western Balkans together with Alessandro Bragonzi, Head of Regional Representation for the Western Balkans at EIB, Viktor Andonov, Energy Adviser to the Prime Minister of North Macedonia
More:
POWER OF NEED & ENERGY SECURITY IN THE WESTERN BALKANS
The Western Balkans are facing a critical moment in their energy transition, as the war in Ukraine and the energy crisis have increased their dependence on fossil fuels and raised the costs of decarbonization. The region has been lagging behind the EU in phasing out coal and moving towards clean energy sources, despite having abundant potential for renewable energy and energy efficiency. The energy crisis has also exposed the vulnerability of the Western Balkan countries to external shocks and price fluctuations, as well as the social and environmental impacts of coal dependence. The EU's introduction of CBAM, which will impose a carbon tax on imports from countries that do not have a similar carbon pricing system, will further increase the pressure on the Western Balkans to align their energy policies with the EU's climate goals.
Join our dialogue with policymakers and regulators:
Dejan Popovic, President of the Council, Energy Agency of the Republic of Serbia
Branislav Prelević, President of the Board, Energy and Water Regulatory Agency of Montenegro
Dario Nikolovski, Director, Energy Agency of the Republic of North Macedonia and others.
FUTURE OF UTILITIES: FROM CRISIS TO TRANSITION & THE ROLE OF TRANSMISSION
The energy crisis in the Western Balkans poses a serious challenge for the utilities that provide electricity to millions of people.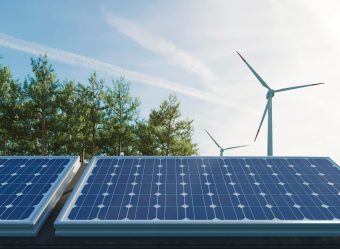 One of the key aspects of ensuring the security of supply and flexibility in a power system is the technology mix. The utilities of the region are diversifying their energy sources and investing in renewable energy projects, such as wind, solar, hydro and biomass. These projects not only reduce the dependence on fossil fuels and lower the carbon footprint but also create new jobs and opportunities for local communities.
By embracing innovation and collaboration, they are showing their commitment to delivering secure, sustainable and affordable electricity to their customers. And, of course, investing in transmission will further foster renewables integration.
Our key speakers:
Luka Petrović, General Director, Elektroprivreda Republike Srpske (EPRS)
Aleksandar Mijušković, Chairman of the Board of Directors, Crnogorski elektroprenosni system (CGES)
Skerdi Drenova, CEO, OST
Jeton Mehmeti, Chairman of the Board of Directors, Kosovo Transmission System and Market Operator (KOSTT)
FINANCING THE GREEN TRANSITION
The Western Balkans are facing a dual challenge of decarbonizing their economies and increasing their resilience to climate change. To achieve this, Western Balkans need to mobilize green finance from both public and private sources.
Some of the possible ways to boost green finance could include:
Developing a clear and consistent policy framework that aligns with the EU Green Deal and the Paris Agreement
Enhancing the capacity and awareness of financial institutions, regulators, and stakeholders on green finance opportunities and standards
Creating enabling conditions for green investments, such as improving the quality and availability of data, reducing administrative barriers, and providing incentives and guarantees
Promoting green financial products and services, such as green bonds, loans, funds, and insurance, that can attract domestic and foreign investors
Strengthening regional cooperation and integration to leverage economies of scale and share best practices.
Petar Mitrović of Karanovic & Partners will lead the conversation with representatives of Green for Growth Fund, MIGA, Erste Group Bank, UK Export Finance (UKEF), and others.
Official website & registrations: www.wbenergyweek.com
Source: Energy Week Western Balkans