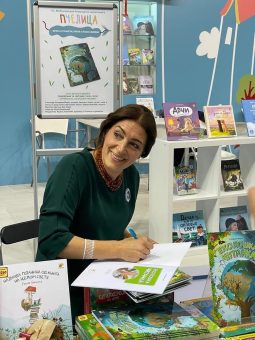 In 2019, she first turned her love for writing, nature, and children into the fairy tale "Sounds of the forest", and this autumn, her second book, "Environmental book", was published. The book was written with the desire that children should not perceive it as a textbook but be encouraged to search and explore further. The content is divided into chapters on water, air, forests, earth, energy, ozone layer, sound, and animals, both those in nature and those in distress, whether abandoned or in zoos and circuses. The text is accompanied by interesting facts from all over the world, and to get the little ones more interested, Katarina gave the chapters interesting names such as Air – it's not good when we see it, Sound – noise is not in vogue or Ozone layer – let's patch it together.
"Environmental book" is a natural sequence of what I have been doing for a long time, what I am fighting for and what I believe in. I try to inform children, not to educate them but to give them new ideas with the hope that they will teach their parents and the elderly in general so that together we can heal what can still be healed on our planet," Katarina said.
IN FOCUS: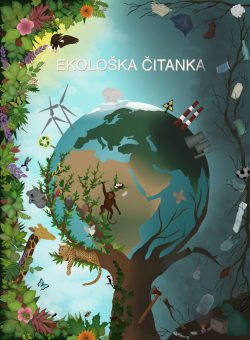 The book is intended for elementary school students, but even the younger generations have started reading it. As the author states, it is important for parents to read the book with their children, to bring the material closer to the peculiarities of each child, their age, knowledge, interest, and creativity. The reader is accompanied by illustrations, which can help younger children understand the text and think through visualization. Although children at that age cannot understand every piece of information written in the book, Katarina says that it is important that they connect with ecology in different ways every day because this will develop empathy towards nature in their subconscious.
Children were particularly interested in the tasks at the end of each chapter, which tell them what they can do to contribute to the preservation of the planet. This interactive moment of the book contributes to the fact that children at that age are aware that each individual has their own role and that we must not hand over the fight for nature to someone else.
"When I write for children, I wake up my inner child, which rarely sleeps for that matter, and it seems to me that when I put myself in children's shoes when I create, it is not difficult to make reading interesting for them", said Katarina, explaining how she adapts a very serious topic to children. In addition to love, due to the responsibility of writing such a book, professional knowledge is also needed, which is why her friends with knowledge in biology, ecology, pedagogy, veterinary science, and children's literature participated in its creation.
To round up the environmental story, the book's special edition was printed on recycled paper, and not just any kind. We are talking about paper produced manually, according to an ancient Japanese technique from empty cigarette packs in a social enterprise, "Naša kuća". This organization was founded at the initiative of parents of children with developmental disabilities.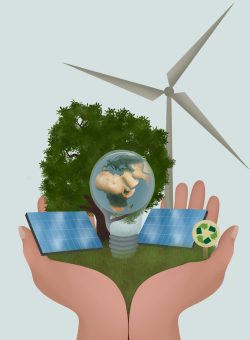 Katarina is a post-graduate student to confirm a Master's degree at the Faculty of Political Sciences, majoring in Environmental Policy. She is a member of the environmental associations for the protection of the Rzav River and the Zvezdara Forest, the "Society for the Protection and Study of Birds of Serbia", as well as the informal associations "Šljunkara" and "Women's Green Power". She initiated various actions and participated in numerous activities that led to the defence of the Zvezdara Forest and other green areas, as well as one aged chestnut tree. She is also proud of all the struggles she led with her like-minded fellows, in which they failed, because, as she says, those struggles are even more important.
"Ecology and the fight for nature have been my everyday life for many years. In addition to writing for children about ecology, I teach children about birds and nature in general. It seems to me that there is not a day in which I am not dedicated to a greater or lesser extent to some struggle for a green area, a tree, a river," Katarina said and added that she feels best in the forest, next to the river and with her hands deep in the ground.
In the end, the author of "Environmental book" called on the youngest to always trust their hearts, and to lead their parents and all of us, adults, to a better tomorrow in which our planet will be protected and peaceful thanks to them.
Prepared by: Katarina Vuinac
Read the story in the new issue of the Energy portal Magazine RESPONSIBLE BUSINESS.