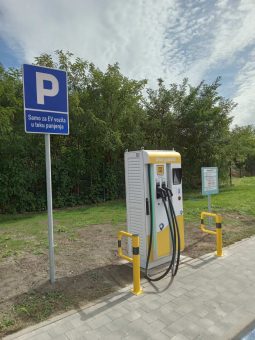 If it seems to you that the development of electromobility in our country looks like a comical situation in which you either have a can or an opener, you are not far from the truth. Owners of electric cars, no matter how many there are in Serbia, and word has it that there are as many as 900 registered, both new and used, are constantly searching for information about newly installed chargers. At the same time, charger owners are eagerly waiting for a larger number of electric vehicles to get closer to the planned profitability margin of their business.
It will be enough to make a small overview to determine how electromobility is developing in our country. Not until seven or eight years ago, there were almost no public chargers, and several companies decided on a visionary approach. Hence, they installed chargers in their parking lots to enable the planned replacement of their fleet with electric vehicles. Of course, there were only a few dozen electric cars back then.
Today, things look a bit better. If you look at the map on plugshare.com today, you will see dozens of charging locations in our country. However, changes in the transport sector and the way of using means of transport are yet to come. Undoubtedly, the focus will be on developing a Photographs: charge&GO network of electric vehicle chargers to enable the transition to sustainable transport.
IN FOCUS:
The company Charge&GO, as a leader in the development of electromobility in Serbia, is currently working on expanding its network of chargers. Installation of chargers is currently underway at all locations of the Stop Shop retail chain. From the beginning of August, drivers of electric vehicles can stop by the Stop Shop in Sremska Mitrovica, Lazarevac, and Požarevac and recharge their batteries. A 120 kW charger is available in the Stop Shop parking lot in Vršac, while a 60 kW charger is available to visitors of this retail chain in Zaječar.
It is expected that chargers ranging from 24 to 120 kW will soon be put into operation in Čačak, Subotica and Smederevo, and by the end of the year at other Stop Shop locations throughout Serbia.
Fast and ultra-fast chargers can be found on the map of the Charge&GO network at GAZPROM gas stations, as well as at four toll points on the highway near Vrčin, Horgoš and Trupala-Niš.
The easiest way to access chargers is the Charge&GO app, which allows electric car drivers to charge their vehicle, make a payment, and view charging sessions. The user must register first; after that, he can enjoy all the benefits, such as lower prices. In addition to the network of chargers in our country, thousands of chargers throughout Europe that are part of the partner network are also available to the application users.
Prepared by: Milica Radičević
Read the story in the new issue of the Energy portal Magazine RESPONSIBLE BUSINESS.