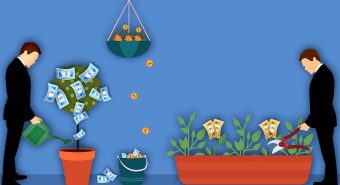 The European Environment Agency suggests policies in these areas must converge to maximise green benefits.
Integrating the circular economy and the bio-economy would improve resource efficiency and reduce environmental pressures in Europe.
That's the verdict from the European Environment Agency (EEA) – the group says the EU's policies in these areas both have food waste, biomass and bio-based products featured as areas of intervention and also converge in terms of economic and environmental concerns, innovation and the transition towards sustainability.
However, a new report from the organisation suggests supporting policies are too loosely connected and calls for more synergy to be created between them.
It claims under-represented aspects include product and infrastructure design, as well as collaboration among the actors throughout the value chain and calls for policy interventions to be unified to better reduce environmental pressures along the entire product life cycle.
The EEA says bio-based approaches should be tailored to maximise the benefits of bio-based and biodegradable products and believes technological innovation should be embedded in wider system innovation able to tackle consumer behaviour, product use and waste management.
It adds promising innovations and technologies for circular biomass use include 3D printing with bioplastics, multipurpose crops and food waste and biowaste treatment.
Source: energylivenews