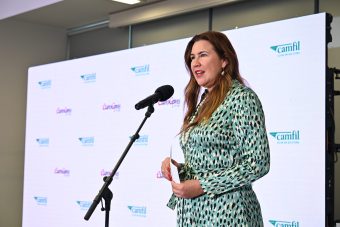 The Science and Technology Park Belgrade is hosting the "HYBRID SOLUTIONS DAY" event organized by the Swedish company Camfil, a world leader in the field of air filtration solutions, in partnership with the local company EuroCons Group.
During the two-day seminar, air filtration experts will showcase the best practices regarding the design, maintenance and monitoring of clean rooms aimed at protecting people, work processes and the environment. The event is organized in a hybrid format, live and online, so that as many experts as possible can participate. During the first day, the event was attended by over 100 participants in the Science and Technology Park.
"Controlled and cleanroom environments are vital for producing goods like medicines and food to protecting the health of people in hospitals. One key requirement tasked to design engineers is to ensure the environments are optimised in terms of air quality, energy consumption and sustainability. Our task is to understand better the design and specification of these controlled environments and how they can support the protection of people, processes and the environment", said Alan Sweeney from Camfil.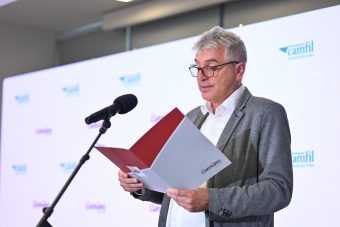 Goran Đurić, EuroCons Group Managing Director, highlighted that the event was an excellent platform for cooperation of world-renowned air filtration experts from Sweden, Serbia and the region, which was recognized as such also by the Swedish Embassy in Belgrade and the Nordic Business Alliance.
"Sweden and Serbia have a strong cooperation on environment and the Green Agenda. During events such as the one today and tomorrow, the Swedish businesses have the opportunity to demonstrate core values as part of their business culture such as sustainability, innovation, competitiveness and green transition.
We believe that the green experience from Sweden is relevant for Serbia and the region on their path towards a greener future", said Swedish Ambassador Annika Ben David.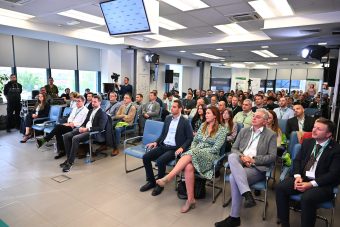 In addition to theoretical presentations, the event provides for discussion with lecturers, as well as for practical demonstration of the proposed solutions. Experts will explain, among other things, how the location and function of a building heavily affects the way an air filtration system should be designed. The right filter will protect people, products and processes while helping to keep energy costs low. In order to choose the right filter, experts underline, it is necessary to know the types and concentrations of gases and dust, as well as how they affect various filters, which determines the lifespan and maintenance of the filter.
During the second day of "HYBRID SOLUTIONS DAY", there will be a discussion on dust removal systems. One of the topics will be the production of batteries for electric cars, where the production conditions are very rigorous, and the quality of the final product depends a lot on the quality of the air.
EuroCons Group