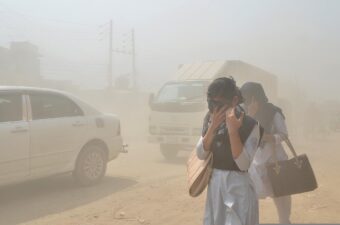 Air pollution has been called the most-pressing environmental health crisis of our time, responsible for an estimated 7 million premature deaths every year. Approximately nine in 10 people around the world breathe unclean air, which increases the risk of asthma, heart disease and lung cancer.
City dwellers, especially the poor, often suffer the most from air pollution, which along with imperilling lives, feeds climate change. Realizing those dangers, several municipalities are taking action to combat airborne contaminants.
Ahead of the International Day of Clean Air for blue skies on 7 September, an annual event that stresses the urgent need to improve air quality, we look at five of those cities.
Bogota, Colombia
Bogota is one of Latin America's leaders in reducing air pollution. The city is electrifying its public bus network and aims to completely electrify the metro system, part of an ambitious plan to reduce its air pollution by 10 per cent by 2024. Bogota's mayor, Claudia López Hernández, has also highlighted the importance of bikes.
"We now have more than 1 million trips on a daily basis by bike," she said in 2020. While much of Bogotá's pollution comes from transport, forest fires in neighbouring regions and countries have also added to the toll.
More:
Warsaw, Poland
Poland is home to 36 of the European Union's 50 most-polluted cities, with air pollution responsible for 47,500 premature deaths every year. It is now fighting back, having signed the C40 Clean Air Cities Declaration in 2019. Earlier this year, it launched Breathe Warsaw, a partnership with Clean Air Fund and Bloomberg Philanthropies to improve air quality. Warsaw now has 165 air sensors across the city, the largest network in Europe, and Breathe Warsaw will use them to develop an air quality database, allowing officials to better understand pollution sources. The initiative will also provide technical assistance to support the phase-out of coal heating, set up a low-emission zone by 2024 and connect local leaders to share best practices.
Seoul, South Korea
With 26 million people living in Greater Seoul, it is no surprise the city is facing an air quality crisis. Indeed, the mean exposure of Koreans to a toxic particle known as PM2.5 is the highest of any state in the Organization of Economic Cooperation and Development. PM2.5 levels in Seoul are about twice those of other major cities in developed countries. In 2020, the city announced it would ban diesel cars from all public sector and mass transit fleets by 2025. Meanwhile, a partnership with the United Nations Environment Programme (UNEP) will explore the lessons learned over the past 15 years on improving air quality and help share these experiences with other cities in the region.
Accra, Ghana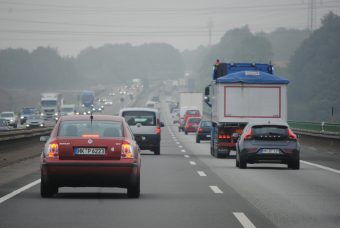 Accra was the first African city to join the BreatheLife campaign and is considered a leader among cities on the continent aiming to tackle air pollution. According to the World Health Organization (WHO), more than 28,000 people die prematurely every year as a result of air pollution, while the Ghanaian capital's average air pollution levels are five times WHO guidelines. The city has started a campaign to educate people about the health dangers of indoor cookstoves and to discourage locals from burning their waste. A joint effort between the WHO and the Climate and Clean Air Coalition is supporting a city-wide assessment of the health benefits of switching to more sustainable transport, waste and household energy systems.
Bangkok, Thailand
Given Bangkok's traffic is some of the worst in the world, it is no surprise the city often labours under a layer of pollution. In 2020, hundreds of schools were forced to close as the levels of fine particulate matter – or PM2.5 – in the air reached unsafe levels. The city has launched a number of initiatives to tackle both air pollution and carbon emissions. The Green Bangkok 2030 project, launched in 2019, aims to increase the ratio of green space in the city to 10sqm per person, have trees covering 30 per cent of the city's total area, and ensure footpaths meet international standards. Eleven parks are set to open during the project's first phase, as well as a 15km greenway, all with the aim of encouraging less reliance on private transportation, thereby reducing pollution.
Source: UNEP