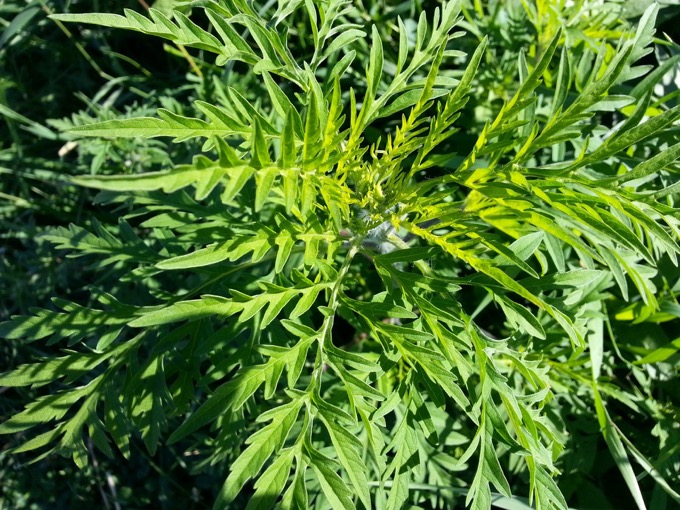 The large family home belonging to Rade Vujic from Sitnes near Srpac in Republika Srpska is probably the only building in the entire area that is being heated by combustion of a nearly indestructible weed – ambrosia.
Rade came up with the idea to build his pellet production system when he noticed that all farmers discard huge amounts of diverse plant waste coming from grain crops. After the idea was born, he spent another two years building and finishing up the line for waste grinding and producing pellet for heating.
Diligent local from Sitnes has been trying to produce pellets from a different type of grain waste, but it turned out that ambrosia was the ideal solution. As he was developing his patent, he encountered many obstacles.
– It has not been easy. There has been a lot of problems. Some things did not work properly, the raw material was getting stuck, the adhesive did not work and so on. I was persistent, and I managed to improve my production line, so I can now make sufficient quantities of heating material from ambrosia – Rade Vujic said.
One ton of standard wood pellet on the market of Republika Srpska reaches the price of about 30 thousand dinars, and Rade allocates 15 times less money for making the weed equivalent, only 1800 dinars.
– That is how much I spend on the electricity needed for production. Ambrosia grows everywhere around here, a plant that everyone wants to eradicate, but they do not succeed. Hence, the raw material for my furnace grows right under the window of my house, but also in the whole area. There is no need to be concerned about the lack of raw materials – this hard-working man from Srpac said.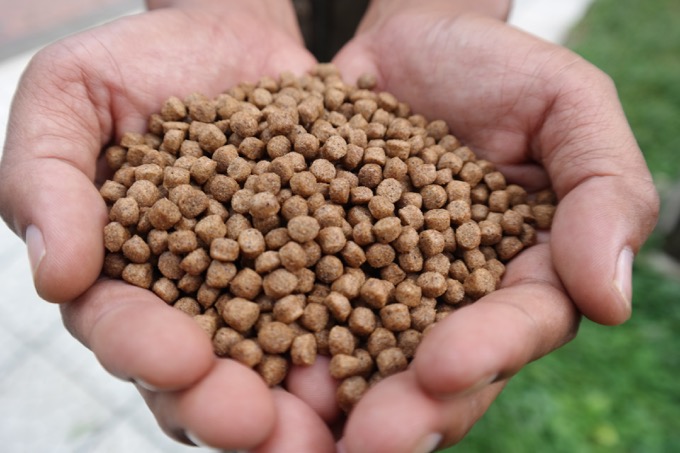 Part of the required material for the pellet production Rade is obtaining by separating the cultivated soybean from ragweed. He has no expenses because he would anyway have to dispose of weeds. Searching for the right kind and form of raw material, he also tried to pelletize it in a raw state, however, he was not satisfied with the quality of the pellets obtained in this way.
– What encouraged me the most was that I discovered on the Internet that no one has tried to do this yet. In the end, I managed to succeed in my plans, but it needs some improvement because after burning the pellets there is a lot of ash residue. And I would have mastered this as well by now, but last year I did not store sufficient amounts of raw material because I was not sure if I was going to accomplish what I planned. For the following winter, I will store significantly more ambrosia because I plan to extrude it and squeeze the oil out of it, and currently I also make the pellet from paper. Its pelleting process increases operating costs because the machine parts wear out more due to the dryness of paper and lack of the adhesive. In the production of pellets from ambrosia, I use bran and flour as a connective tissue, instead of industrial adhesives.
The villagers are familiar with the project of their neighbour and occasionally drop by to check if he has completed it. Of course, he is also being the focus of the journalists.
As ambrosia provokes countless harmful effects on human health, ecology, and agriculture, Rade believes that he should receive the subsidy from the municipality or the state.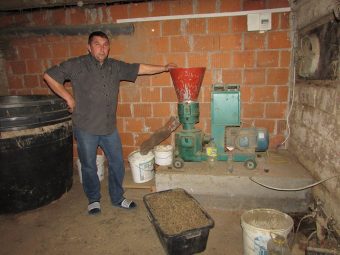 – During summer and autumn, I cut dozens of fields covered with ambrosia. Provided that somebody else also makes this production plant, there would be a great benefit for the whole environment. If I receive the subsidy, I would improve my pellet line, and maybe produce pellets for the market – the innovator from Sitnes said.
However, so far, he has not sought the government's incentive. According to him, he first wants to completely refine his invention and obtain the pellets that leave up to two percent of ash when burned. Aware of the difficulty of this endeavor, Rade Vujic still hopes to meet his goal.
He has not yet taken his unusual pellet samples for calorific value analysis precisely because he is not entirely satisfied with its performance, but he noticed that, compared to its wood competitor, the ambrosia pellet raises the temperature in the furnace more quickly.
Jelena Kozbasic
This article was published in the tenth issue of the Energy Portal Magazine SUSTAINABLE DEVELOPMENT, in March 2018.