The famed motorcycle manufacturer has announced its first electric motorbike will enter production next year.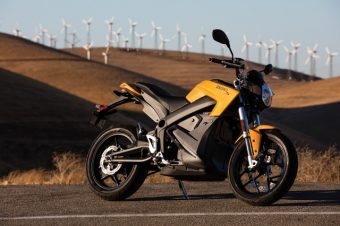 Harley Davidson has unveiled its new electric motorbike, called the LiveWire.
The famed motorcycle manufacturer says the zero emission vehicle will be available for purchase in 2019 and is already production-ready.
The company has announced it intends to be the world leader in the electrification of motorcycles and is "aggressively but wisely" investing in electric vehicle (EV) technology, with plans to deliver a full portfolio of electric motorcycles by 2022.
It says the EV, which marks a departure from its traditional fuel-intensive offerings, is capable of rapid acceleration with no clutching or gear shifting required.
The LiveWire uses a permanent magnet electric motor to produce "instant torque" – while doing so it makes a sound tone that increases in pitch and volume with speed.
Its main lithium-ion battery is accompanied by a small 12-volt unit to power the bike's lights, controls, horn and instrument display.
All Harley-Davidson dealers who sell the LiveWire will offer a public EV charging station for customers to use.
Source: Energy Live News