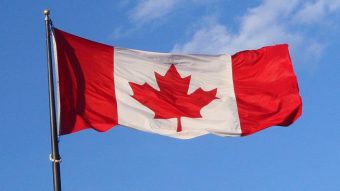 An International Atomic Energy Agency (IAEA) team of experts today said Canada's Pickering Nuclear Power Plant has strengthened safety in recent years but also identified areas where work is needed to further improve the facility's operational safety.
The Operational Safety Review Team (OSART) yesterday  concluded a 19-day mission to assess operational safety at the Pickering Nuclear Generating Station, located outside Toronto on the shores of Lake Ontario.
The team found that the facility has made good progress in a number of operational safety areas, for example by installing severe accident simulation software. The team also proposed further safety enhancements, including measures to ensure proper maintenance of safety-relevant equipment.
OSART missions aim to improve operational safety by objectively assessing safety performance using the IAEA's Safety Standards and proposing recommendations for improvement where appropriate.
Ontario Power Generation (OPG) operates six reactors at the site, with an additional two reactors in safe shutdown state. The units are CANDU pressurized heavy water reactors, which commonly use natural uranium as fuel and heavy water as a coolant and moderator. Unit 1 came online in 1971, while unit 8 was the last to be connected to the grid, in 1986. The site hosted OSART missions in 1987 and 2004.
"We noted that the Pickering Nuclear Power Plant has made good progress in their operational safety performance in the past several years.  Many safety enhancements were implemented," said team leader Fuming Jiang, Senior Nuclear Safety Officer at the IAEA.
Source: iaea.org