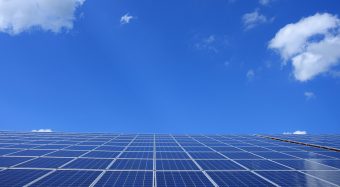 The International Renewable Energy Agency (IRENA) held its first meeting of the "Collaborative Framework on Project Facilitation to Support the Energy Transition," a platform bringing together public, private, intergovernmental, and non-governmental bodies to support the development and finance of renewable energy projects.
Throughout the virtual meeting there was a high degree of engagement as members and states in accession discussed priority issues, objectives, collaborative processes and a proposed way forward for the Agency's work on project facilitation and support.
"This exciting and timely Collaborative Framework is IRENA's response to the recommendations provided by our members to amplify the Agency's project facilitation efforts," IRENA Director-General Francesco La Camera said in his opening address.
Since the creation of its Project Facilitation and Support Division in 2020, IRENA has undertaken significant work to operationalise the Climate Investment Platform (CIP), which aims to mobilise capital to scale-up renewable energy deployment in developing countries. This is complemented by the efforts undertaken by the Energy Transition Accelerator Financing (ETAF), a financing platform to support the global uptake of renewable energy by addressing the financing gaps of the sector, established in cooperation with the Abu Dhabi Fund for Development (ADFD).
"The new Collaborative Framework will explore how IRENA can further tailor its existing support to address funding hurdles through project-level interventions. This requires the participation of all relevant stakeholders, such as regulators, policymakers, ministries and other government agencies," Mr. La Camera added. Quoting IRENA's flagship World Energy Transitions Outlook, the Director-General further noted that the 1.5°C scenario requires investments of USD 5.7 trillion per year until 2030. IRENA estimates that the USD 0.7 trillion in annual investments in fossil fuels should be redirected towards energy transition technologies.
The first kick-off event was moderated by Dr. Mohamed El-Khayat, Executive Chairman of Egypt's New and Renewable Energy Authority. Complimenting IRENA's role in accelerating energy transition through initiatives like CIP and ETAF, Dr El Khayat said, "The Collaborative Framework will hopefully identify other types of support and assistance that can be rendered to facilitate the development and finance of renewable energy projects."
Highlighting the challenges in mobilising investment and finance for clean energy projects, IRENA's Director of Project Facilitation and Support, Ahmed Badr, said it typically takes years to bring a project to commercial operation. "Even with a well-prepared project, it takes at least two years to achieve financial closure. IRENA plays a crucial role by reducing the transaction time and cost due to its involvement of relevant stakeholders and by ensuring that project developers present the right information to the right financier," he added.
Michael Paunescu, Deputy Director Policy, Renewable and Electrical Energy Division, Natural Resources Canada, underlined the importance of capacity building in scaling up the deployment of renewable energy projects. "A key element in the mitigation of climate change is capacity building in renewable energy technologies in developing countries. Through its Project Facilitation and Support division, IRENA has played a key role in the deployment of renewable energy, particularly in the developing countries. We support and commend the creation of this Collaborative Framework and we see it as an essential tool to support project facilitation."
Based on proposals by IRENA, members agreed to the general principles and the processes needed for participation, reporting and high-level meetings of the Collaborative Framework. Austria and Egypt were unanimously elected as co-facilitators.
Source: IRENA