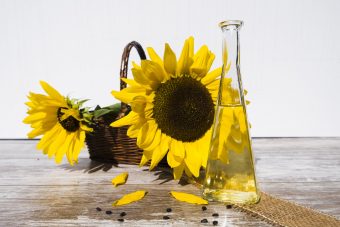 At session, the government of the Republic of Serbia adopted the Decree on limiting the price of basic foodstuffs, in order to protect the market and prevent distortions in the formation of prices of goods that are extremely important for supplying consumers, especially poorer category.
At session, the Decision on temporary restriction of exports of basic agri-food products important for the population was passed, which determines the amount of sunflower seed oil in retail packages for which exports are allowed on a monthly basis.
At the session, the Decree on the temporary measure of limiting the price of gas and compensating for the differences in the price of natural gas procured from imports or produced in the Republic of Serbia in case of disturbances on the natural gas market was adopted.
This regulation aims to eliminate the consequences of the jump in the price of that energy source, mitigate the consequences of the energy crisis and protect economies and citizens who are instructed in its use, as well as to ensure normal supply to all consumers and provide these entities with the right to compensation.
The government also adopted an amended Decree on the limitation of the price of oil derivatives, which extends the restriction until 31 July of the current year.
Given the global disturbance in the market of petroleum products and the energy crisis in the world, the Government adopted a Decision on a temporary ban on the export of Eurodiesel EN 590 in order to prevent shortages and ensure a secure supply of the market with this derivative.
Due to the increase in producer prices of petroleum products in the previous period, and in order to preserve macroeconomic stability and standards of citizens and uninterrupted supply of oil derivatives to the market, the session decided to temporarily reduce excise duties on petroleum products – leaded gasoline, unleaded gasoline and gas oils by 20 percent.
This Decision shall apply from 1 July 2022 and ending on 31 July 2022.
The government of Serbia also adopted amendments to the Decree on criteria, conditions and manner of calculation of receivables and liabilities between the buyer-producer and electricity supplier, which further simplified the procedure for energy production for own needs from RES.
The changes will enable additional shortening of procedures and reduction of costs for customers-producers who use the entire produced electricity only for their own consumption, and do not deliver excess energy to the transmission, distribution or closed distribution system.