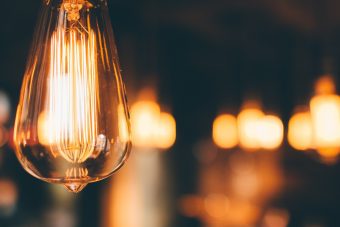 Deputy Prime Minister and Minister of Mining and Energy, prof. Zorana Mihajlovic, Ph.D., said that the recommendations for reducing consumption proposed by the Ministry can bring savings of 15 percent and at the same time that the state financially stimulates with additional discounts all those who reduce consumption.
"The recommendations we proposed apply to both households and the state administration, local self-governments, and public companies. Additional discounts are for households, because they make up 42 percent of the total structure of daily consumption, and this is where the most savings can be made, if only a little care is taken in how we use electrical devices. These are normal things that will not make our functioning difficult, will not endanger anyone, and will lead us to reduce consumption. Pessimistic EPS estimates are that the reduction will be eight percent, our estimates are that it is possible to reduce it by 15 percent," she said.
Mihajlovic stated that Serbia has decided to provide additional financial stimulation to citizens who save, and that in other countries in Europe, high penalties are prescribed for non-compliance with savings measures.
"We want to encourage people to save and earn, and this will be measured according to the energy consumed in the same month of the previous year." EPS proposal is that households that reduce consumption by more than 10 to 20 percent will receive a 10 percent discount. Households that reduce consumption by more than 20 percent, even up to 30 percent, will receive a 20 percent discount, and everyone who spends 30 percent or more less will receive a 30 percent discount. For EPS, this means that it will have costs of around four billion dinars until the end of March, but if we look at the electricity prices on the market, we will save at least half a billion euros. That's when we're only talking about households. Public companies, state administration, cities and municipalities should submit their energy saving plans by the 15th. They know best how to reduce, and they will have groups of people who control it. State administration and local governments as well. There are owners of buildings in all facilities and we are waiting for proposals," said Mihajlovic.
She reiterated that the state does not make any plans for electricity restrictions, but that it strives every day to provide sufficient amounts of electricity, gas and energy for the economy and households.
"We are not planning any restrictions." There are a million things we do to avoid them, but we pay a huge amount of money to import electricity, so it would be good if we all realized together how important it is to start saving. Today, a megawatt-hour is 450 euros, in August it was 750, and last year between 50 and 70 euros. During August, we gave more than 100 million euros for the import of electricity, and it is impossible to predict what the prices will be on the market in the coming period, and the recommendations are an attempt to reduce the money we give," said Mihajlovic.
Source: Ministry of Mining and Energy