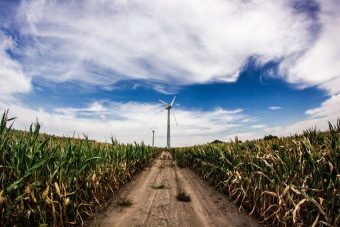 A legal ruling in Scotland has given second life to as much as 2.3 gigawatts worth of offshore wind farms that had previously been halted due to concerns over their impact on migratory seabirds.
Back in July a judge in the Outer Court of Session in Scotland revoked consent for four separate wind farms — the 600-megawatt (MW) Inch Cape Offshore wind farm, the 450 MW Neart Na Gaoithe offshore wind farm, and the 525 MW (each) Seagreen Alpha and Bravo projects — due to the potential danger to certain species of migratory seabird living in the Special Protection Areas.
However, this week, the Inner House at the Court of Session in Edinburgh, Scotland, overturned the July revocation. Lord Carloway, the Lord President of the Court of Session, penned an Opinion of the Court which dispatched the original judge's findings, saying that the judge "strayed well beyond the limits of testing the legality of the process and has turned himself into the decision-maker following what appears to have been treated as an appeal against the respondents' decisions on the facts." Further, the judge appears to have acted "almost as if he were the reporter at such an inquiry… For this reason alone, his decision on this ground cannot be sustained."
The decision now opens the way for developers Mainstream Renewable Power (Neart na Gaoithe), Red Rock Power (Inch Cape), and joint partners SSE and Fluor (Seagreen Alpha and Bravo) to proceed with their respective developments. According to Bloomberg New Energy Finance, the projects could pave the way for up to £10 billion in investments to develop up to 2.3 GW of offshore wind capacity.
Unsurprisingly, the move was welcomed by all developers involved.
"We welcome the ruling of the Inner House of the Court of Session in favour of Scottish Ministers, overturning last year's decision by Lord Stewart," said David Sweenie, Mainstream Renewable Power's Offshore Manager for Scotland. "This £2 billion project is capable of supplying all the homes in a city the size of Edinburgh with clean energy. It will create over 500 jobs during construction and over 100 permanent jobs once operational. More than £540 million will be directly invested in Scotland during the construction phase and a further £610 million during the operational phase."
"Red Rock Power welcome the court's ruling which supports the continued development of a £2 billion investment in Scotland's energy infrastructure," added a spokesman for the Project Owner Red Rock Power Ltd. "Red Rock Power also acknowledges the important and continued role that RSPB has in protecting our internationally important wildlife.
We will therefore continue to work collaboratively with the RSPB and all stakeholders to refine the project design to ensure that the project can be delivered whilst minimising environmental impacts."
Source: cleantechnica.com